"We have two ears and one mouth so we can listen twice as much as we speak," the stoic philosopher Epictetus wrote two thousand years ago.
Epictetus would have been a fan of the idea box solution, the secrets of which we will discover in this article.
If you are 30 or over, you have most certainly experienced the trend of placing a small box at the company's reception or the coffee machine to collect ideas from employees.
While, at first, the concept of idea boxes was perceived as an interesting solution for continuous improvement, it has now evolved to become a very valuable mechanism for companies worldwide. Here are some questions you're probably asking yourself:
What exactly is an idea box?
Why implement an idea box platform in your organization?
How to put it into practice?
What is an idea box?
"All ideas are welcome!" Have you ever heard this sentence that urges its audience to participate actively in ideation processes?
The principle of the idea management solution is to collect, centralize and track all these ideas. If we had to define an idea box, we would say it is a way to gather ideas from employees and make the company continuously improve in different areas through collective intelligence. The areas to impact include:
Business activity, implement new ways of doing business
Products development
HR processes
Organizational processes
Company's diversity and inclusion policy
Company's environmental commitment
R&D and innovation
Through the prism of these different examples, you can see that it is entirely possible (and even recommended) to set up thematic idea boxes. The employee experience will only be enhanced as everyone will have the opportunity to express themselves on essential subjects.
Let's discover the reasons that should motivate you to set up an idea box in your company.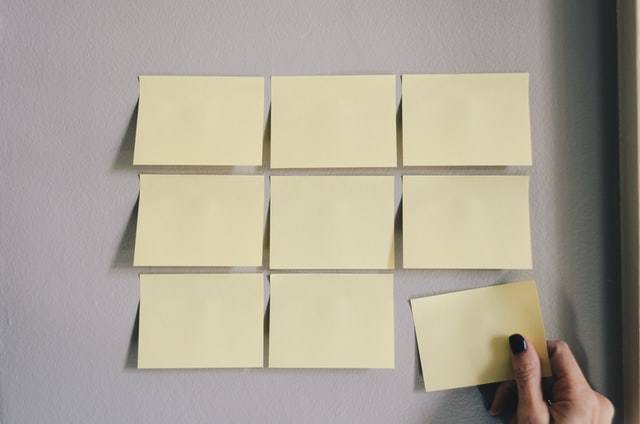 Why set up an idea box?
There are multiple reasons why setting up an idea box – idea management software – will add value to your organization.
The first and the most obvious is sourcing suggestions and innovations from employees. These ideas are a gold mine for the company since they come from the people who know it the best.
Having as much information as possible allows us to make the best choices. Understanding the deep expectations of employees, knowing their motivations, and what globally gives meaning to their work – is the best way for the company to create a solid collaboration.
The second advantage of implementing an idea box lies in developing collective intelligence, involving employees willing to be involved in the organization's life.
You probably know the proverb, "If you want to go fast, go alone; if you want to go far, go together." The idea box allows both options; going quickly and far while involving employees who are happy with being involved in the organizational transformation. This process is essential for a company's sustainability.
Many companies invest in research and development, but the idea box concept is an exceptionally cost-effective solution. It is not uncommon for innovation to derive from this software. The Easybreath mask from Decathlon and the Driftwell drink from PepsiCo come from inspired employees' ideas.
How to install an idea box?
After the questions "what" and "why," let us speak about the "how." If you are convinced of the usefulness of the idea box (and there is a reason for it), here are a few steps that will help you set it up:
Open-source software.
The logic behind the idea box is collective intelligence, which is essential for organizations' continuous improvement. It's not limited to specific employees but rather open to all. "All ideas are welcome," remember?
Easy-to-access online.
User experience is the key to the success of idea box software. I recommend you equip yourself with a platform specifically designed for this, with multiple features that will facilitate registration, profile creation, submission of ideas, feedback, voting, and results from the announcement.
Ideation takes time.
Good ideas can come up anytime and from anywhere! What could be more frustrating for an employee with a great idea than finding out that the idea box is closed? Although you can create a closing date for your idea box, allow time for people to be inspired.
Open the selection to all stakeholders.
Collective intelligence is not just about employees submitting their ideas but also about stakeholders. They must also be involved in selecting the best proposals. Make sure the platform you choose allows voting based on criteria, likes, or comments.
Recognize the results.
The best ideas should be rewarded. Take advantage of idea management software to do so and communicate results. This can be done during physical, hybrid, or 100% online events via a webinar solution integrated into the platform.
In a nutshell
The idea box has not yet said its last word. It is even more trendy than ever in a context where collective intelligence and employer branding are two fields particularly invested by the HR and innovation departments.
Implementing it requires a little organization and relying on easy-to-access features to optimize your participation rates.
Are you ready to ideate?
Guillaume COUDERT
Associate Director at Agorize
Expert in Employer Branding – Moderator of the blog MarqueEmployeur.net
What is Agorize?
Agorize is the most comprehensive innovation management platform, supported by a team of experts and community of innovators. For over a decade, we've been providing technology powered by a community of 5 million innovators to foster change and accelerate innovation. Our clients and partners worldwide crowdsource, evaluate and develop solutions from startups, employees, developers and students using Agorize.
We've helped over 300 global enterprise companies in Europe, North America, and Asia Pacific, including Enterprise Singapore, Huawei, Microsoft, LVMH, PepsiCo, Bayer, Schneider Electric, Hitachi, L'Oréal and many more by running their innovation programs.
What is an innovation challenge?
An innovation challenge, or innovation competition, is a competition organized by a company to bring forward innovative solutions. The organizer defines clear objectives and problem statements, after which innovators are invited to submit their ideas and solutions. Proposals can come from startups, employees, students or other talent that is relevant to the topic at hand. Through a process of crowdsourcing and assessing ideas, mentoring participants and developing solutions, the organization will identify the winning proposals that will be implemented. More than 300 enterprise companies have organized innovation challenges with Agorize.
Their results speak for themselves. They've reduced go-to-market time with internal teams, fast-tracked the development of niche solutions with the products and services of startups, created long-term strategic partnerships and brainstormed future-proof ideas with students from top universities. Overall, it accelerated their own transformation and made themselves more future-proof.
What is an internal challenge?
An internal challenge, or internal competition, is a competition organized within a company to engage employees in finding new innovative solutions. Much like any innovation challenge, it includes clear objectives, problem statements and rewards. When done right, an internal challenge will have multiple positive impacts on the organization.
Not only will engaging employees on relevant business challenges lead to accelerated crowdsourcing, development and implementation of solutions that increase business growth and revenue. It will also foster a company culture of continuous improvement, increase employee satisfaction and retention and attract new talent to the company.