Our shared understanding of innovation has vastly increased over the last decades. But the need for successful (and rapid) implementation of innovation practices has possibly increased more. And with research by McKinsey indicating that employee engagement in innovation boosts financial results by 2.4x, it's not only innovation leaders and R&D teams that should be involved in innovation management. COOs, IT managers, and HR directors all play a part in the innovation process, often even taking the lead. However, as the need for innovation practices throughout the organization becomes clear, many ask themselves what 5 types of innovation models to consider in 2023. 
In this article, we list 5 types of innovation models to consider. And what the next steps are if you're ready to take the leap and strengthen your company's position in today's competitive market. 

How not to be a follower or laggard in innovation
A survey by Harvard Business Review shows that 99% of companies classified as leaders in innovation (compared to followers or laggards), explicitly include innovation in their strategic objectives. Almost half of those same companies name increased speed to market as a main driver of innovation in their company. As such, the company's overall strategy should be considered when comparing different types of innovation strategies. Successful innovators have a holistic view of innovation's role in the organization and align their methods accordingly. 
So, which innovation models should you choose?

Ecosystem framework: internal versus external innovators
Only 10% of breakthrough innovation projects succeed (Innov8rs). The other 90% of founders are somewhere along the journey, whether that's due to misalignment with market needs, lack of internal support (leading to lack of funding), interdependence or not having the right tools and processes in place. Therefore, it's helpful to understand the role of innovation ecosystems in your overall strategy. 
Continuous, sustainable development of new products, services and even concepts calls for collaboration between the entities and actors that surround an organization. Innovating within your ecosystem creates access to the communities within, like startups, customers, employees, partners and suppliers. Together, these actors form an ecosystem that generates innovations. But only if the right practices are in place to identify, connect, assess and develop ideas and talents in a dedicated innovation funnel.
When a company fosters a culture of innovation and includes employees as well as external innovators outside the company in the process, it's more likely to see positive outcomes. Just like R&D teams can no longer solely carry the weight of development to keep up with the market, neither will external solutions last without the support of your employees. Autonomous collaboration between entities in an ecosystem is needed to accelerate innovation. Pick your innovation management model accordingly.
Traditional innovation models
A number of companies have integrated traditional methods into their organizational structure. Acquisitions and joint ventures are timeless solutions that shouldn't be forgotten. The effort required, however, should also not be undermined. Those that opt for partnerships and acquisitions take on more risk, but can equally reap massive rewards. We'll share some classic examples of a company that was able to build its foreign presence through these methods.

Acquisitions
Companies shopping for the next big thing often acquire startups with potentially disruptive innovations as a tactic. They bring fresh ideas that diversify your corporate strategy. Their disruptive technologies can be groomed and molded for their benefit. As a bonus effect, competition is usually neutralized.

Alibaba acquired the 9.5 billion dollars Chinese food delivery startup "Ele.me". A move that directly countered Tencent's backing of food delivery apps Meituan and Dianping. The 260-million-user app delivers 9 to 10 million orders a day. The strategic acquisition gave Alibaba an entry into the delivery and transportation industry. And with it, the potential to further expand innovations in this growing sector.

Joint Ventures
Joint ventures are monumental for entering foreign markets. It comes with existing relationships, networks, capabilities, and market knowledge and is a great strategy for expanding existing business models.
Uber's Asian competitor Grab recently announced their strategic partnership with oBike. They're combining networks and integrating the GrabPay functionality into the oBike app. This exemplary collaboration has improved the quality of both platforms while innovating transportation. Due to a joint venture between Alibaba and Auchan, the french grocery retailer can seamlessly enter the Asian market. Auchan gains Alibaba's strong distribution network, technological know-how, and understanding of the local market, With this kind of support they've easily forced their rival Carrefour out of the Chinese market.
Auchan also partnered with Sun Art Retail, the largest grocery chain in China, leaving Carrefour with very few options. To cut costs, Carrefour had to expand into convenience stores and e-commerce. The right connections are worth as much as any business strategy.
Modern types of innovation models
Companies nowadays are often opting for more modern methods. Innovation labs, hackathons, and intrapreneurship programs accelerate and keep innovation in-house. Asian tech companies such as Baidu, Samsung, and Tencent are either creating innovation labs or organizing hackathons to get ahead.

Innovation labs
Physical environments focused on innovation are emerging in many major brands. Big players PayPal, Citigroup, Mastercard, Expedia, Microsoft, and IBM set up centers in the innovation-driven Asia Pacific. Samsung has also created its own Strategy and Innovation Center. Tencent opened AI innovation labs in Barcelona and Seattle.
These spaces emanate a startup-like atmosphere. They encourage out-of-the-box thinking and risk-taking. Key elements for accelerating the development of new projects and ideas. It's important not to equate innovation with creativity. Successful innovation requires creative ideas combined with sustainable and profitable business models. With clear direction on how to contribute to company goals, project schemes can be strategically aligned with corporate strategies.
In 2021, Alibaba announced its $15 billion investment in its new Alibaba DAMO Academy initiative. It's a global initiative that aims to open seven innovation labs in Beijing, Hangzhou, Singapore, Moscow, San Mateo, and Bellevue in the US, and Tel Aviv. The focus lies in research ranging from data intelligence, the internet of things, fintech, quantum computing, artificial intelligence, and more. Alibaba is slowly but surely creeping up on Amazon, Apple, and Google by accelerating its innovation through this initiative.
Hackathons
Companies organize Hackathons for three main reasons:
It's an approach that brings new talent and fresh ideas to your firm. Hackathons were born in Silicon Valley roughly a decade ago. Nowadays, especially in Asia, more and more companies are following suit. Tech giants Tencent and Baidu launched their first Hackathons in 2012 with tangible results. Since then, Baidu has endorsed numerous Hackathons to explore the possibilities in emerging industries and transfer those findings to its business.
Back in 2013, Baidu saw huge potential in the green tech industry. Seeking fresh product ideas, they challenged developers to make a digital product that satisfied a "green lifestyle" need. The human presence-detecting application Social Smart Home took the gold. Most people have a lazy tendency to leave on the lights and AC when they leave a room. This app controls the lighting and temperature conditions within the smart home in the most energy-efficient way possible.
Modern hackathons usually start online and end in real-life events. Hence, the term "O2O" or online to offline hackathons. Essentially this model is applicable to any business, sector, and problem.
The first steps are easy:
Choose the target communities to target as well as
Find the right intermediaries
Our free ebook gives you a full guide on organizing a hackathon.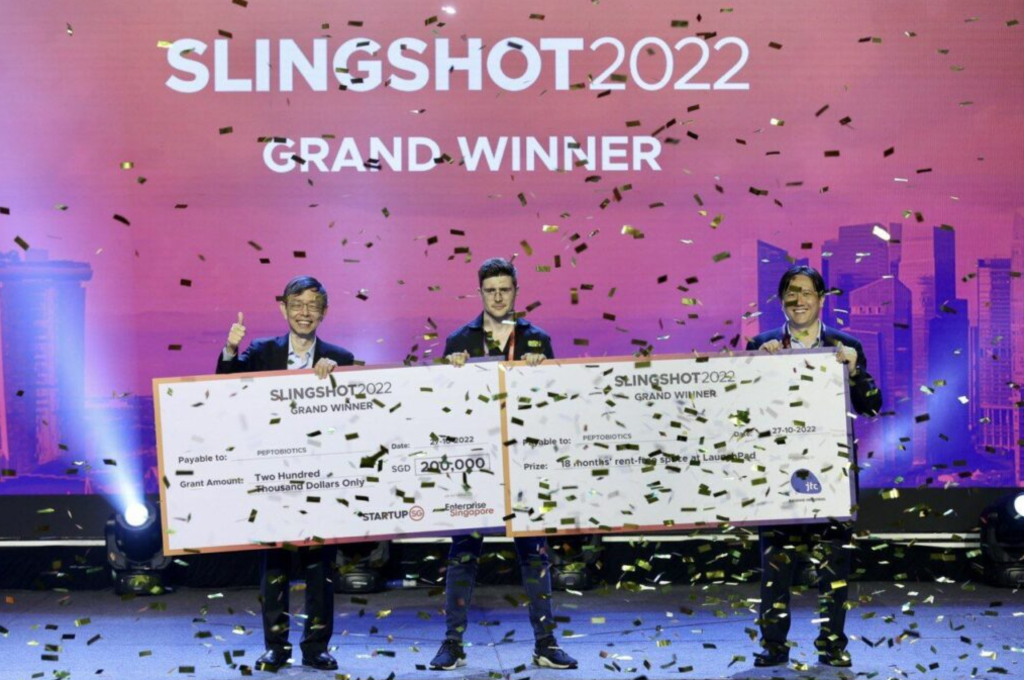 Intrapreneurship Programs
Intrapreneurship programs empower employees to develop promising ideas. The right resources and support motivate them to solve company needs their way. These programs stimulate innovation, collaboration, and employer branding. The first step is working with specialists to find those creative, risk takers, that can handle ambiguous and complex situations that can manage the project. Teams are then formed and objectives set. What's important for this to work is the autonomy to operate as their own business.
One of the most successful intrapreneurship examples in an Asian company was the development of the PlayStation. Ken Kutaragi, a junior employee at Sony, revamped his daughter's Nintendo, planting the seed that became PlayStation. Executives at Sony immediately saw the potential in Kutaragi's design. He was given full responsibility to oversee the creation of the prototype. Thus, one of the most profitable consoles and greatest gift to gamers was born.
Hybrid innovation strategies
The five innovation models mentioned each have their own value and create a competitive advantage over others when done well. However, most models are even more effective when they take place in a setting or culture of innovation that considers more than one approach. Different models can be adopted by one company, to experience the benefits of each entity and create a hybrid approach that leverages both internal and external parties in an ecosystem. 
Airbus is one of the companies that has taken this route and sees great success. They have created a model that includes internal and external people, emphasizing a collaborative environment and alignment to bridge the gap between corporate and startup cultures. Their Head of Disruptive Research & Technology, Senior Vice President reflects on their model with Forbes, saying: "With the right balance of autonomy, oversight, and commitment to innovation, corporations adopting hybrid innovation models can revolutionize their approach to innovation and stay ahead in the ever-evolving business world."
If you want to succeed in any form of hybrid or mixed innovation approach, it's key to find a tool that acts as the central hub of all those efforts. Look out for a solution that helps you: 
Communicate to your entire ecosystem to boost engagement. 
Collaborate with internal stakeholders, whether they are C-level management, expert judges and mentors of ideas or colleagues that help run your programs. 
Measure progress of ideas in the funnel, program participation and project completion. 
Store all ideas, talents and projects from different programs, whether with startups, students, customers or employees.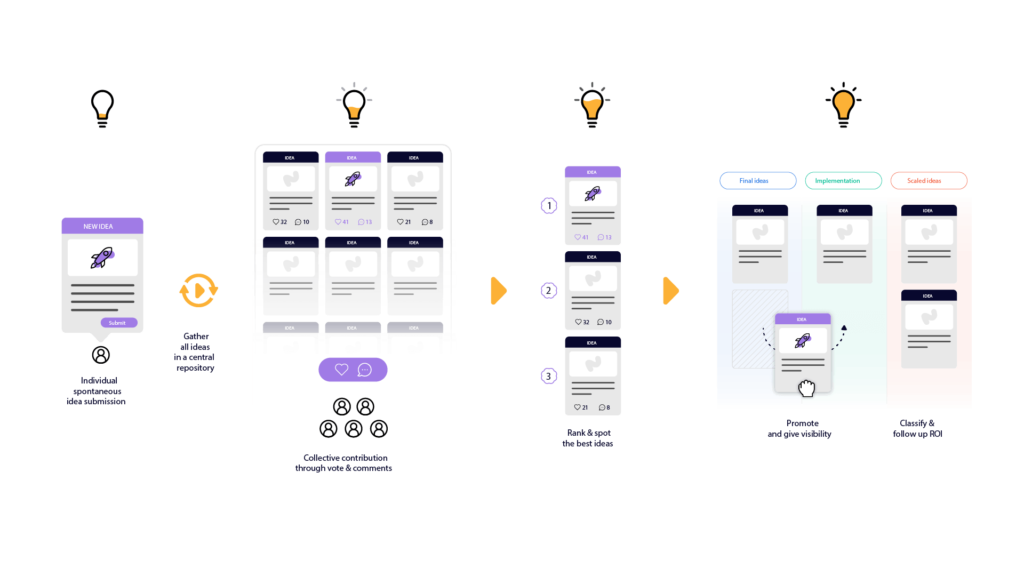 The right innovation models to accelerate the innovation process 
In today's competitive market, it's necessary to improve continuously to create a sustainable competitive advantage. Many companies fail to prioritize innovation, and it comes at a steep price as 75% of today's Fortune 500 companies are at risk of disruption (Innov8rs). The entire organization is part of the innovation team and acts as a source of knowledge. As such, people should adopt an innovation strategy that's aligned with the entire business and leverage internal and external communities. 
Yes, you can accelerate innovation and be part of the 25% of companies that disrupts if you have the right framework for identifying solutions in place. You can adopt a software solution for this or take on the task of building your process from scratch. But because you probably lack the time or resources to do this, we invite you to book a call with our innovation experts. They will get you started on our platform for free. 
What is Agorize?
Agorize is the most comprehensive innovation management platform, supported by a team of experts and community of innovators. For over a decade, we've been providing technology powered by a community of 5 million innovators to foster change and accelerate innovation. Our clients and partners worldwide crowdsource, evaluate and develop solutions from startups, employees, developers, and students using Agorize.
We've helped over 300 global enterprise companies in Europe, North America, and Asia Pacific, including Enterprise Singapore, Huawei, Microsoft, LVMH, PepsiCo, Bayer, Schneider Electric, Hitachi, L'Oréal, and many more by running their innovation programs.
What is an innovation challenge?
An innovation challenge, or innovation competition, is a competition organized by a company to bring forward innovative solutions. The organizer defines clear objectives and problem statements, after which innovators are invited to submit their ideas and solutions. Proposals can come from startups, employees, students or other talent that is relevant to the topic at hand. Through a process of crowdsourcing and assessing ideas, mentoring participants, and developing solutions, the organization will identify the winning proposals that will be implemented. More than 300 enterprise companies have organized innovation challenges with Agorize.
Their results speak for themselves. They've reduced go-to-market time with internal teams, fast-tracked the development of niche solutions with the products and services of startups, created long-term strategic partnerships, and brainstormed future-proof ideas with students from top universities. Overall, it accelerated their own transformation and made them more future-proof.
What is an internal challenge?
An internal challenge, or internal competition, is a competition organized within a company to engage employees in finding new innovative solutions. Much like any innovation challenge, it includes clear objectives, problem statements, and rewards. When done right, an internal challenge will have multiple positive impacts on the organization.
Not only will engaging employees on relevant business challenges lead to accelerated crowdsourcing, development, and implementation of solutions that increase business growth and revenue. It will also foster a company culture of continuous improvement, increase employee satisfaction and retention and attract new talent to the company.