Modernize hiring to win the War for Talent
Hire better and faster by driving end-to-end processes with our all-in-one platform.
Accelerate business transformation
with innovative talent

. But not at any cost.
According to SHRM, the cost-per-hire is $4,425, and it takes 36 days to fill up a position.
All-in-one talent acquisition solution to scout, engage & assess the best talent
Agorize HIRE is a collaborative SaaS platform helping enterprise companies build online recruitment programs and reach to the best candidates worldwide.
Using the right candidate relationship management technology improves the quality of hires and eases monitoring.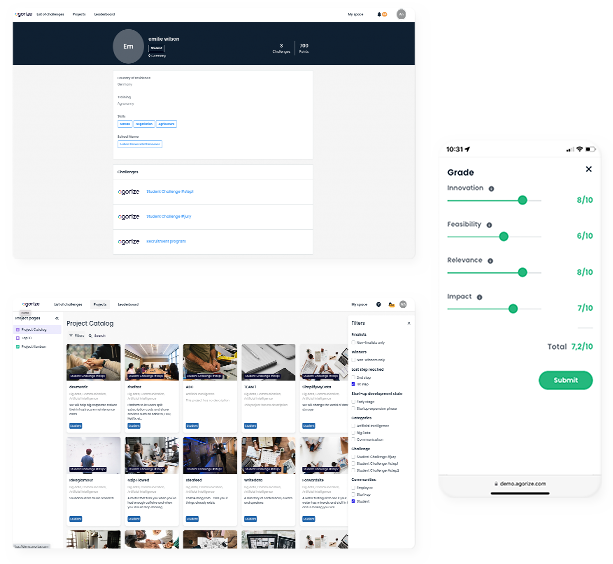 • Reach and attract relevant candidates.
• Evaluate candidates concretely beyond usual resumes.
• Easily collaborate with hiring stakeholders.
• Improve candidate engagement with a friendly experience and tool.
• Publish attractive job opportunities guided by our intuitive interface. 
• Offer video applications and conferencing.
Save time and save effort
• Drive end-to-end processes on a single platform.
• Monitor application progress in real time.
• Shorten hiring time.
• Leverage integrated templates library.
We have 10+ years of expertise in recruitment and employer branding programs
millions students &
innovators worldwide
schools &
university partners
talents scouted per program
on average
Build your future with talent.
Hire graduates
with confidence.
Discover how L'Oréal recruits 500 graduate students through innovation programs leveraging Agorize software.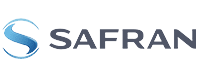 Discover how Agorize helped Safran fill 5 job positions within 10 days with a graduate program.
Achieve better recruitment efficiency and application completion rates.