Beauty is in the eye of the beholder, but there is less debate regarding the rapid growth of the beauty and cosmetics industry. Combined with fields of deep tech, the future of beauty is not only more sustainable, environmentally friendly, but also scalable and innovative. While the world-leading beauty and cosmetics companies are adopting new technologies, there are also many startups and small companies trying to enter the industry and implement their cutting-edge tech solutions in the context of beauty and cosmetics, encouraging innovation in areas such as active ingredients, biotechnology, smart materials and beauty devices.
L'Oréal Innovation Runway 2020 was a partner competition of SLINGSHOT 2020, one of the biggest deep-tech startup competitions in Asia. It was also one of L'Oréal's initiatives to co-create the future of beauty with startups around the world. L'Oréal was searching for startups who could improve our daily lives through new methods and/or products. Nearly 390 startups from over 70 countries were competing for a total of S$70,000 offered by both L'Oréal and Startup SG, potential access to L'Oréal's R&D expertise, mentorship and more.
Among all startup applications, Organic Bioactives, a clean beauty startup based in New Zealand, took the crown in this edition with their unique skincare ingredients derived from seaweed. We interviewed Andrea Taimana, the founder of Organic Bioactives, to learn more about her experience in the challenge and how the cash prize from the challenge will help them with their startup funding, in order to strengthen expansion and their presence in Southeast Asia.
Read more: Meet the changemakers of healthcare: Augmented Bionics & Articulate Labs – how has Agorize helped them?
Beauty backed by science and research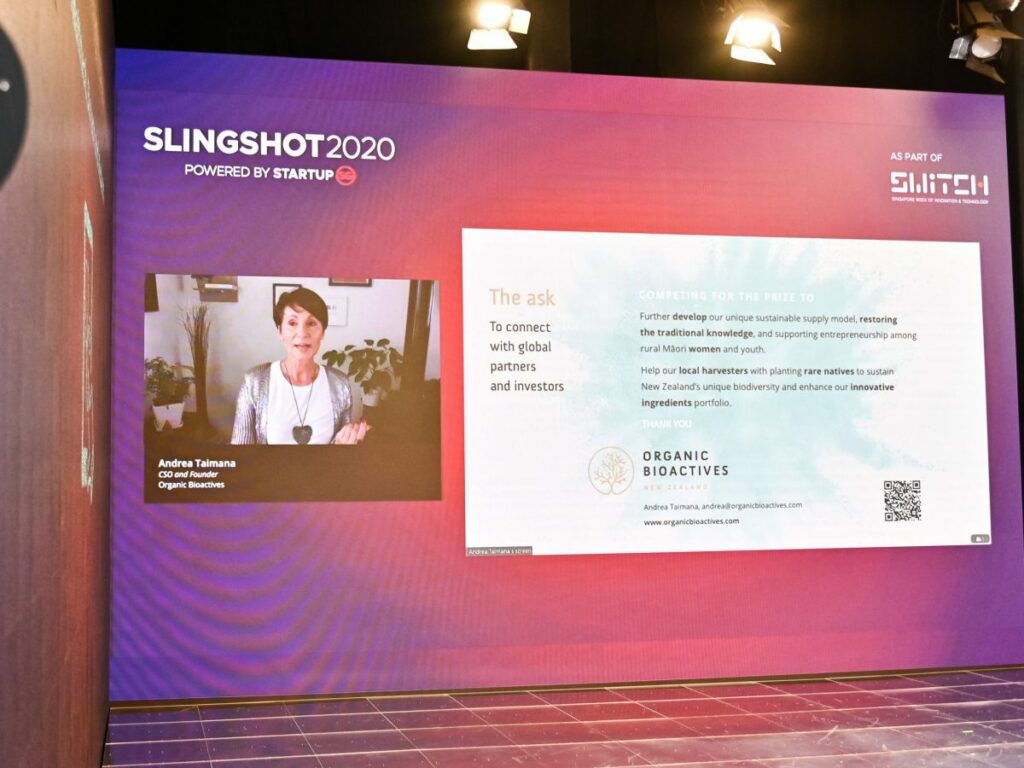 Organic Bioactives is a science and research led novel clean beauty, chemical free, vegetarian, vegan and botanical bioactives company innovating the personal care market. It uses New Zealand's potent and biodiverse ecosystem to create skin care ingredients that are sold to distributors, which in turn are sold to manufacturers and then big brands.
For Andrea, this competition was nerve-wracking but a great learning experience. No doubt, winning the contest also made the experience better but the opportunity to obtain proof of concept and the fact that she was able to present her product to experts at L'Oréal was the highlight.
Read more: Amplifying social impact through open innovation: An interview with Charles de Belen from GoodGovPH
It is the biggest recognition that I have ever received in my work.ANDREA, FOUNDER AND CSO @ ORGANIC BIOACTIVES
From Physiotherapy to Skincare
Andrea's previously worked as a physiotherapist in Europe for 28 years. However, she was always passionate about skin and helping people recover after operations and injuries. When Andrea moved to New Zealand, she was intrigued by a variety of local products which proved efficacious on her own skin problems. She decided to start from the bottom and learn about the chemistry behind the cosmetic industry in order to better understand how to create skincare products. Furthermore, to maximise her understanding of New Zealand's local products, she studied the Maori language and traditional Maori medicine.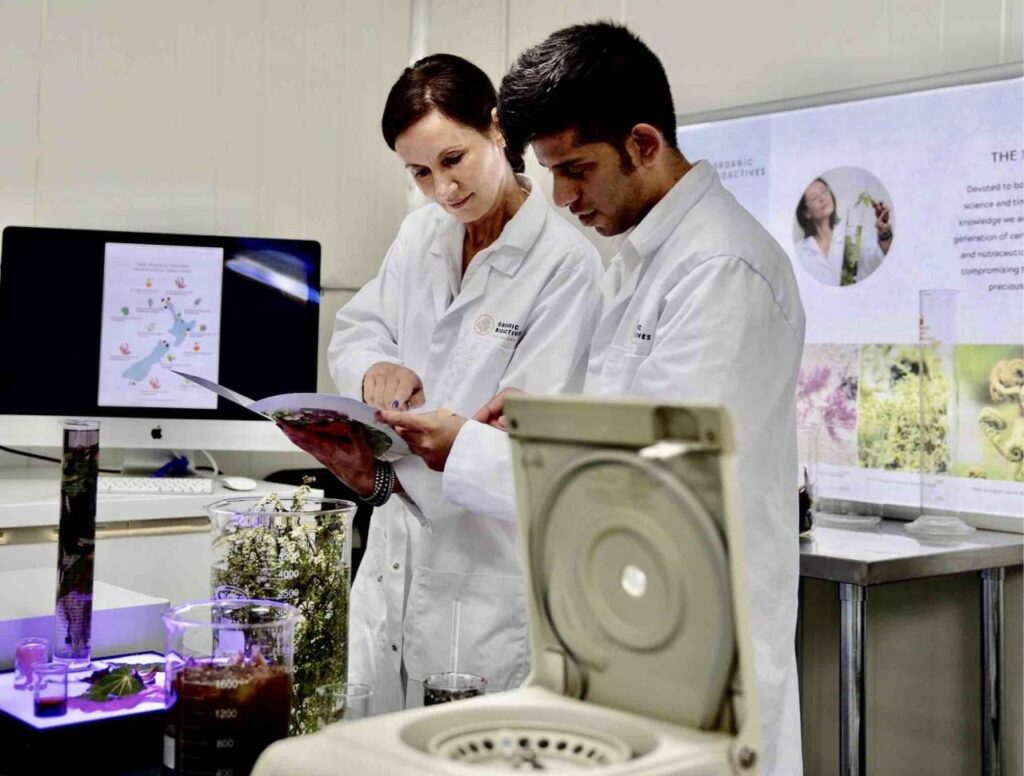 One day when I was developing the ingredients, I said to myself that I would showcase it to L'Oréal and it happened.ANDREA, FOUNDER AND CSO @ ORGANIC BIOACTIVES
Read more: Inspiring women: When Women Lead: Learn how our female partners and startup founders have come this far
Find Your Beauty Niche
From Kylie Jenner's Plumping Gloss lip kits to Glossier's Boy Brows, the beauty industry is innovation after innovation. Many companies do the same things and have the same approach. Therefore, finding a niche and establishing it is very important.
Organic Bioactives is merging the beauty trends: green health, beauty, sustainability and health. Their ingredients are extracted from pristine, clean and nuclear free New Zealand. Even more surprisingly, its research and development is developed in-house. It is a Maori, indigenous, owned business of Aotearoa New Zealand. Furthermore, they work with female indigenous harvesters, who prior to Organic Bioactives have limited education opportunities. Now, these women are able to sustain themselves.
Read more: How open innovation is driving the future of snack
Pitching to top hit people in R&D globally in L'Oréal was the peak of my career.ANDREA, FOUNDER AND CSO @ ORGANIC BIOACTIVES
Startup funding opportunities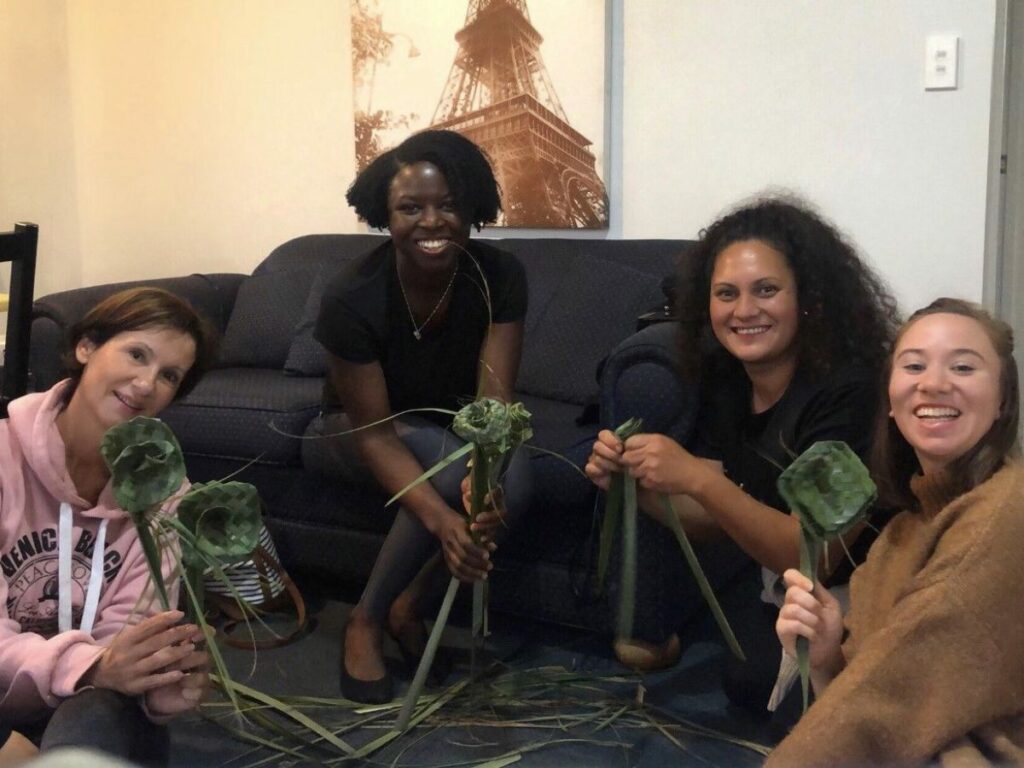 Open innovation challenges offer startups the chance to collaborate with world-leading corporations as well as accelerate the development of their technologies through funding offered by these larger organisations. Collaboration with corporations can alleviate funding issues, prove your concept works and gain access to industry insights and expertise. For corporations, collaboration with startups is key to fostering innovation, as startups bring in new technologies, business models as well as potential talent. The collaboration between Organic Bioactives and L'Oréal has allowed the former to establish a new office in Singapore, which holds a lot of potential for growth.
Read more: SLINGSHOT 2020 Global Startup Competition: Interview with Grand Winner Nextbillion.ai – Ajay Bulusu
Funds are the life of the business. You can have the best idea and product already developed but if you don't have funds to put that on the market, what's the point?ANDREA, FOUNDER AND CSO @ ORGANIC BIOACTIVES
Advice for innovators
One piece of advice that Andrea wants to share is that it is great to have passion, energy and ideas but you have to have a core business understanding of how to manage a business. You will need to understand basic business rules as well as learn how to set up personal boundaries and understand contracts, particularly intellectual property. However, the good thing is that advice is everywhere, whether it is a Google search, a conversation with friends or open innovation challenges.
Organic Bioactives made the right decision in choosing to participate in the challenge, although it initially seemed impossible to win. Don't hesitate: make your company and product known through competitions that will make your startup scale up.
Are you a startup founder?
Are you a startup founder looking for funding to scale your business? Make the right decision and sign up to one of Asia's biggest startup competitions : SLINGSHOT 2021 and Huawei Spark Ignite 2021!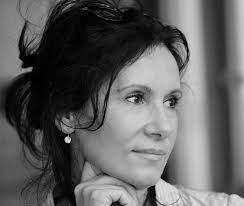 About Organic Bioactives
Organic Bioactives is a science and research led novel clean beauty, chemical free, vegetarian, vegan and botanical bioactives company innovating the personal care market.
About Andrea Taimana
Andrea Taimana is the Founder and Chief Science Officer (CSO) at Organic Bioactives. She is also the Co-founder & Chief Executive Officer at Te Mana Skincare.