What's better than sitting on your sofa and snacking? Snacking can get us through thick and thin – our boring humdrum days by giving us an extra boost of energy. Crunching on snacks can also reduce stress and improve our mood especially when we're hangry. You know who you are!
We're eating more snacks than meals
But snacks are much more powerful than that. As a prevalent part of the grocery industry, the US snack industry was estimated at US$135.7 billion in 2020, and is projected to have a market size of US$139.1 billion by 2027. In China, the snack food market is also rapidly growing, potentially reaching US$142.9 billion by the same year. Unlike many other industries, the pandemic has actually accelerated the growth of the snack market. In fact, according to a report done by Mondelez International, more than half of the interviewed adults viewed snacking as a "lifeline" during the pandemic. This may be attributed to the fact that more people are working from home and are eating smaller and more frequent meals. This has replaced the 3-meal mentality – breakfast, lunch & dinner. Leean Rybakov, the CEO of BuckWHAT Food said it herself: "More people are replacing meals with snacks."
Nevertheless, the problem associated with snacking is that a lot of snacks are highly processed and contain large quantities of sugar and fat. It would be extremely worrying if people replaced normal meals with snacks without taking into consideration the negative health impact that it could entail. This has caused a shift in consumer demand towards healthier snacking and has raised the awareness of the nutritional value of snacks giving rise to new snack categories such as "Better-For-You" snacks, which are more nutritious than candy and pop-tarts. This demand for snacking will only grow as people are increasingly busy and on-the-go.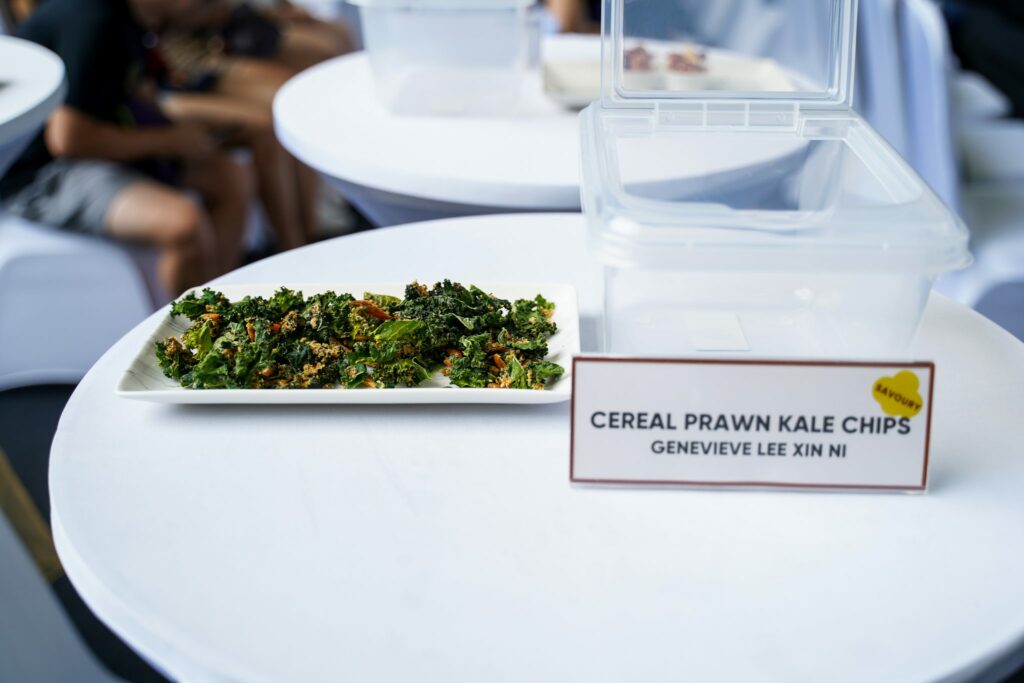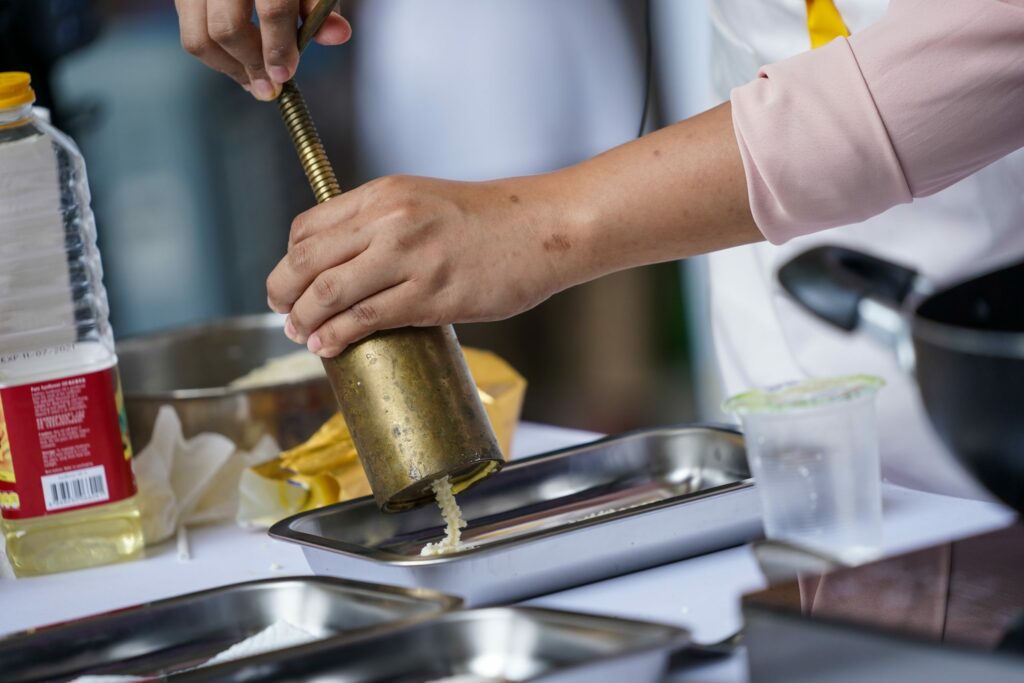 Source: Enterprise Singapore
The 'Snackification' movement
Some call this movement Snackification, which suggests that food preferred by consumers nowadays are becoming more like snacks (and vice versa), meaning that both are becoming smaller in portion, easier to consume, more nutritious and tastier. Since consumers increasingly call the shots in the F&B industry, snack food manufacturers have been reshaping their products following such behavioural trends. Generation Z, in particular, are turning to more functional, portable, single-serving and nutritional snacks (e.g. KIND BAR), whereas Generation X are looking for snacks that are indulgent and satisfying. Coupled with the plant-based ingredient trend, snack products are a lot more diverse nowadays.
Meet the game changers
If you need further inspiration from people who have been doing it in the scene already, here are some who are changing the snack game.
Did you ever think you could have savoury biscuits? Provisions – a Singapore brand – has done it! Their new innovative products include curry and onion flavoured shortbread cookies and curry-coated cashew nuts. Not forgetting the most egg-citing snack of all: Irvins Salted Egg, which is known for its salted egg potato chips and crispy fish skin. Its growth has led to queues outside its flagship stores and its packets of potato chips flying off the supermarket shelves. Another local snack favourite in Singapore with Asian flavours is Amazin' Graze. They sell over 20 types of granola, nut mixes, nut butters, chia and flax seeds. Their coconut Kaya granola and coconut curry lime nut mix are audience favourites.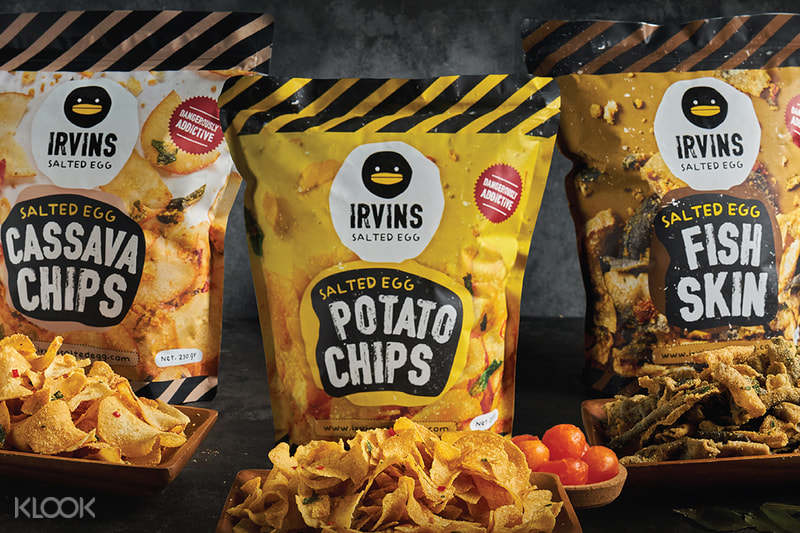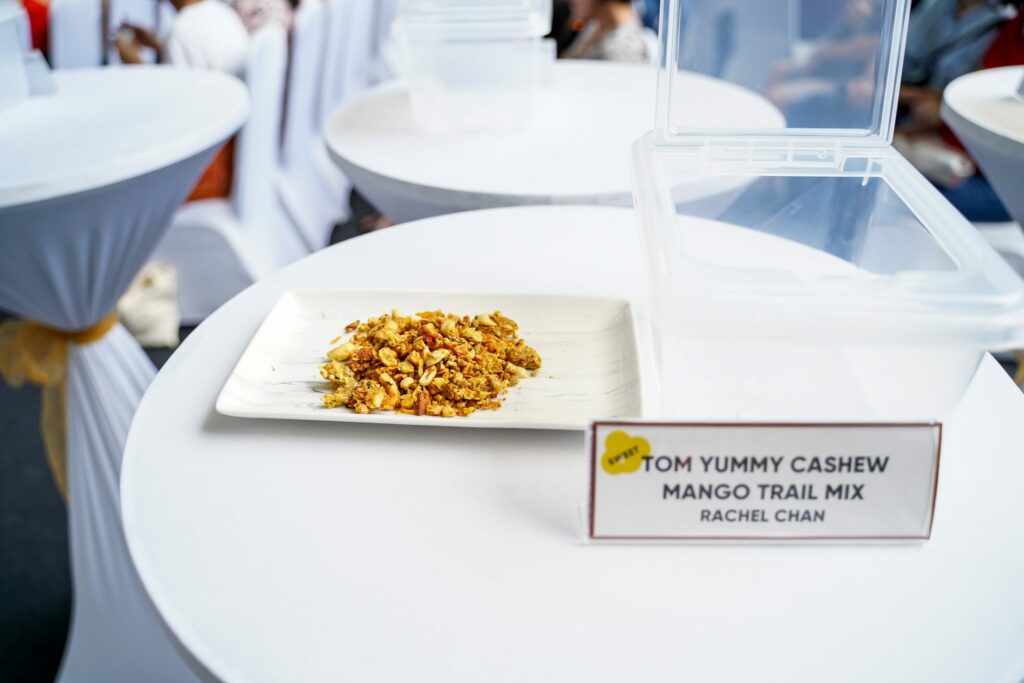 Snack foods get creative
With the constant innovation occurring in the snack scene, a big question is: How is the snack industry changing?
Ever heard of the ribena chicken wings at Working Title, Singapore, the bacon brownie at OMB, Singapore, and mala-flavoured salted egg crispy fish skin? These unique and uncommon flavour mash-ups have been increasing in popularity recently. In fact, according to Mintel research, 79% of consumers said that flavour is more important than branding when it comes to picking a snack.
Apart from uncommon flavour mash-ups, snacks are also becoming more healthy – with ingredients such as cassava and chickpeas being used instead of the traditional potato. Uncle Saba's well-loved plant-based lentil chips are one to look out for. It is made with more protein, fibre and less carbohydrates and saturated fats compared to usual potato chips.
Single-serve portable snacks have also become a staple. More people are now on the go and these snacks make it very convenient to consume. Mr.Bean Singapore's blueberry soy granola bar is one such example – they're great as a breakfast cereal bar, a light snack or even a quick energy booster in between meetings.
The most surprising trend of all is the return of nostalgic flavours. Startups are now looking into flavours inspired by childhood memories like peanut butter and jelly, birthday cake, breakfast cereal, cotton candy and soda pop. In Kerry's 2020 salty snack chart, flavours such as peanut butter, salted caramel, pumpkin spice and salted egg were in the favourites category.
Turn your snack idea into reality now!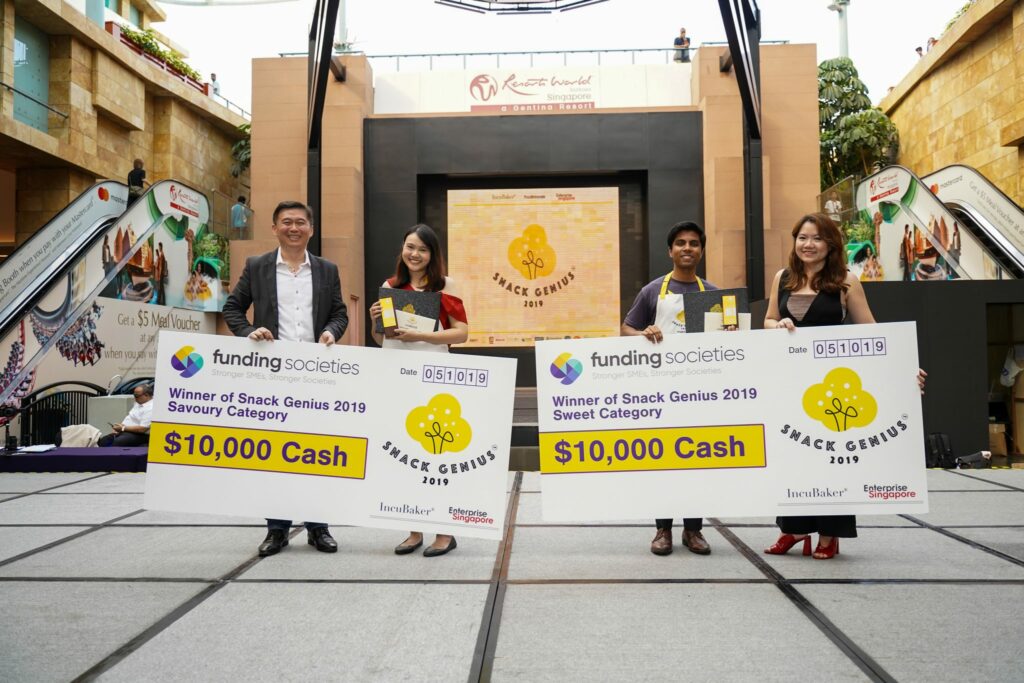 If you've read this far, you must be as big of a foodie as we are! So, here's a chance for you to revolutionise the snack industry. Asia's Great Snack Challenge 2021, organised by Enterprise Singapore, is a one in a lifetime opportunity for you to develop your own snack and retail your packaged snack solution at Redmart and Food Folks@Lau Pa Sat.
On top of that, you'll stand to win up to S$10,000 cash prizes, mentorship opportunities, admission to the FIRC incubation programme and S$1,500 allowance to conduct shop tests.
Submission requirements
Register on the platform and complete the questions in your participation form, in English only. You will also be required to submit a photo of your snack and a 10-slide PDF proposal (a template will be made available on your participation space), including:
Details on target consumer
Describe the taste and unique qualities of the product
Demonstrate that the product is new to market or a variant on an existing product
Considerations for mass production
Key ingredients required, brief description of method of production