Open Innovation is a paradigm that encourages the integration of internal and external knowledge to facilitate the development of businesses, technologies, product development or for the purpose of social justice. Running a challenge is an effective way to gather ideas and identify the ideas that are worth investing in, hence accelerating the development of social innovation and strengthening society's ability to meet the needs of different stakeholders.
In the Philippines, social inequality is a deep-rooted problem, where more than a quarter of the country's population lives below the poverty line. The good news is that young people in the country have been taking action to make a change. In this article, we interviewed Charles de Belen, Director of Legal Affairs at GoodGovPH, and the winner of the Asian Development Bank (ADB) Digital Challenge: Government Accountability and Responsiveness during COVID-19.
As a youth-led movement for good governance in the Philippines, GoodGovPH's vision is to uphold good governance to create a just and humane society. This article will shed light on GoodGovPH's vision, Charles' experience in the ADB challenge, and his thoughts on youth activism and will provide advice for aspiring social changemakers who want to start out in the field.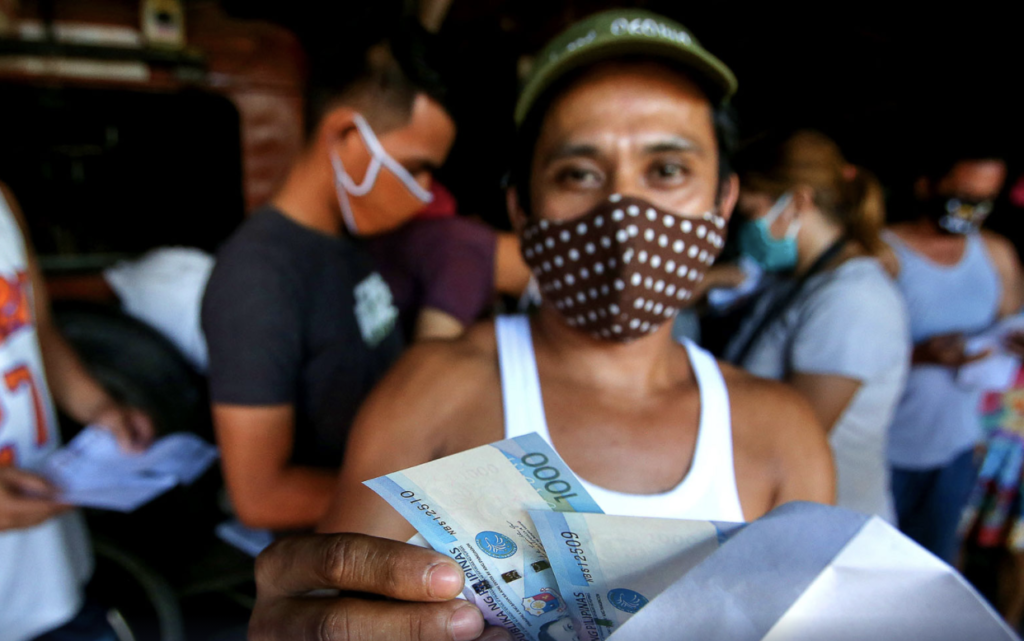 Making legal assistance affordable and accessible
Due to the lack of reliable government institutions and a decline of strong civil rights advocacy groups in the Philippines, the Philippines' political climate has been aggravated. In an attempt to address this issue, GoodGovPh was born. GoodGovPH is a group of volunteers, consisting of young civil servants, professionals, civic leaders and students involved in the governance and public policy fields. GoodGovPH aims to deliver free welfare assistance to the Filippino population in a prompt, efficient and effective manner.
Despite being promised social welfare programs during the pandemic, many Filipino citizens have not received aid. Furthermore, due to the novelness of COVID-19, there have been huge increases in physical abuse and incarceration for simple violations such as taking one's face mask off to drink water. The lack of lawyers is also another concern, as there are only 70,000 professionals to support the 108 million Filipino population. Since it takes 12 years for someone to qualify as a lawyer in the Philippines, assuming that they pass their legal exams the first time, which has a 16 percent passing rate, the process to become a lawyer is a long and arduous one. Additionally, the high costs of lawyers mean that 70 percent of citizens can't afford them.
Considering the aforementioned challenges, Charles and his teammates strive to solve these problems and provide legal assistance to those in need. Leveraging technology is the only solution to maximizing social impact, which is why GoodGovPH has decided to develop an AI chatbot, Bantay Bayan, to create a more cost-effective and 24/7 available lawyer, allowing legal assistance to be more affordable and accessible.
It is imperative, if not a necessity, for NGOs to be able to use technology to magnify their impact.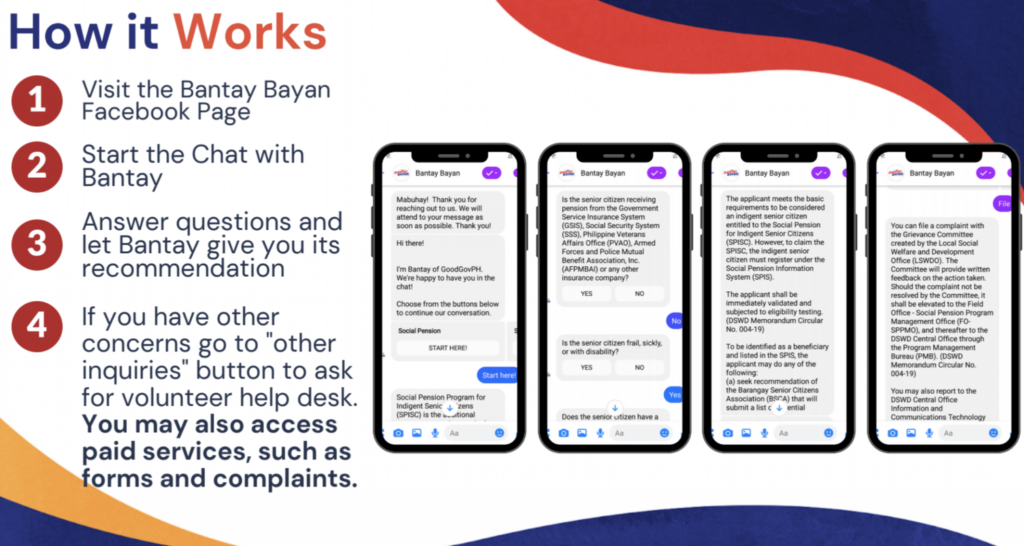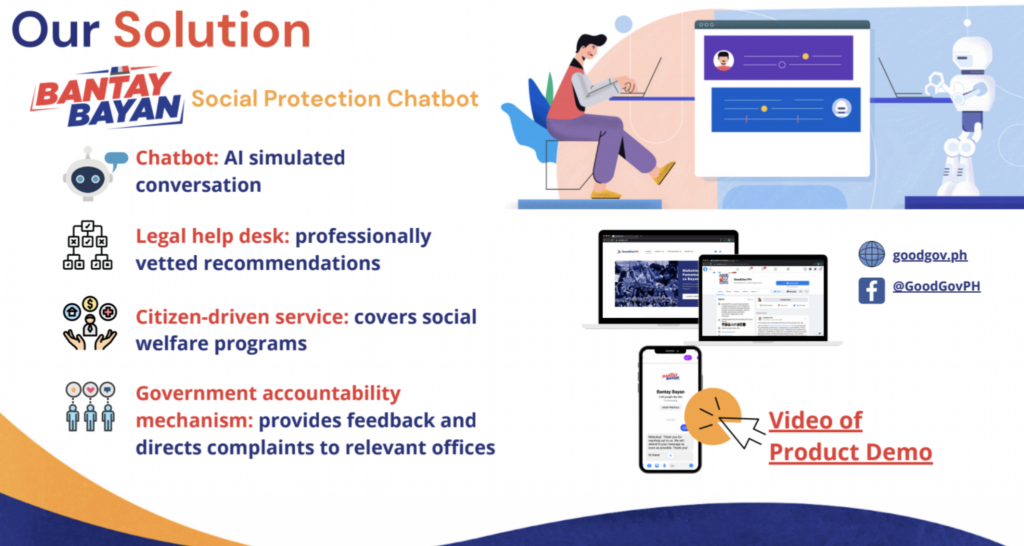 Source: GoodGovPH. An illustration of Bantay Bayan, the social protection chatbot
Giving Back to Society
Charles' passion for debating started when he was younger, giving him a sense of "irrational idealism" that prompted him to solve problems that are deemed unfair in society. As a well-educated young lawyer who is fortunate enough to enjoy privileges in society (e.g. access to tertiary education and a reputable career), he wanted to contribute to the betterment of the country by utilizing his ability to create both short and long-term social impact. "With great power comes greater responsibility," Charles said, "As people who are given more privileges, we have the duty to share our resources with other people."
In fact, Charles' social circle consists of many social activists. "Most of the campaigns around consumer activism are usually done by milenials instead of baby boomers," Charles explained. "It's because this is a generation that prioritizes abstract values over pragmatic values. This is a generation that is raised to be idealistic, rather than forced to look into our pockets because they might have just gone through a war."
Charles describes millennials as the game-changers, as most of them were raised in traditional family set-ups, yet simultaneously have experienced the future of industry 4.0. This generation has a vision for building a better world. Their only problem is that there are insufficient avenues to express their thoughts.
This is where platforms like Agorize come in. By providing a platform for young people to validate their ideas and acquire the support that they need, Agorize encourages young people to realize their visions, implement them in real-life scenarios and collaborate with world-leading organizations. Winning an open innovation challenge is the first validation of an idea, giving young entrepreneurs the necessary financial support, networks, mentorship, and courage to take their ideas further.
Read more: Meet the changemakers of healthcare: Augmented Bionics & Articulate Labs – how has Agorize helped them?
I want to have an impact… and change the country for the better.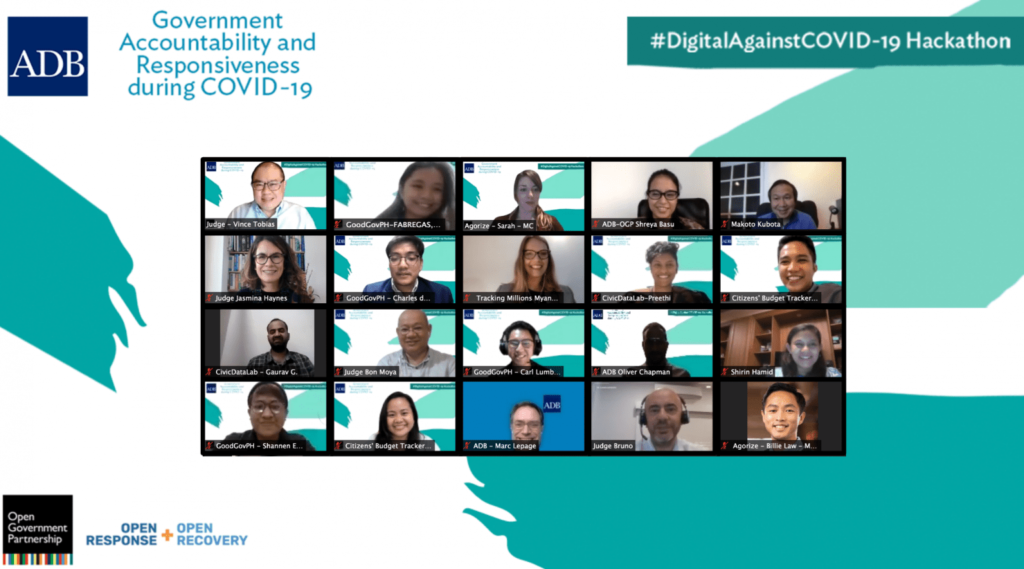 ADB Digital Challenge: Government Accountability and Responsiveness during Covid-19 Final Event
Validate your ideas through challenges
Amidst Covid-19, ADB has launched their #DigitalAgainstCOVID19 challenge series, surrounding the themes of health and well-being, education, economic development, enhancing the capacity of governments and ADB as well as green recovery. Apart from the Government Accountability and Responsiveness during COVID-19, ADB has launched other challenges, including Digital Technology to Assess Safeguard Impacts and Remote Tracking of Resettlement Implementation.
As the winner of the Government Accountability and Responsiveness track, Charles has the opportunity to collaborate with ADB. This has given GoodGovPH the opportunity to validate their idea. Beyond mentorship, ADB will also need to ensure that milestones are achieved, mainly through grants, thereby keeping GoodGovPH accountable and facilitating the development process. As Charles says: "heart and passion can only take it so far", financial assistance is required to turn passion into reality. Furthermore, ADB's partnership with government agencies in this challenge, notably the Open Government Partnership, has given GoodGovPH access to these networks, thereby maximising social reach and impact.
These competitions are good because it's the first validation of your idea.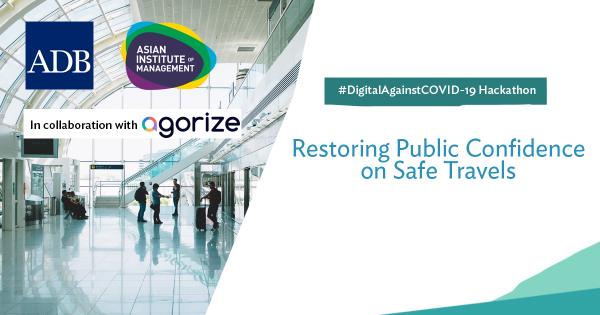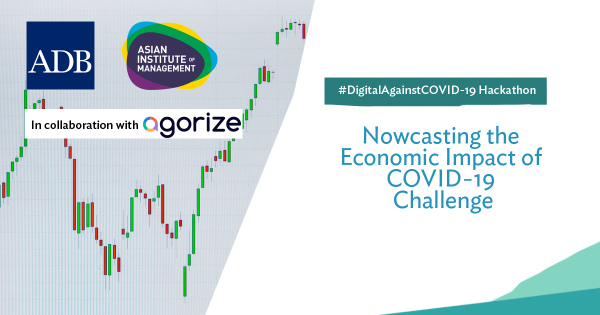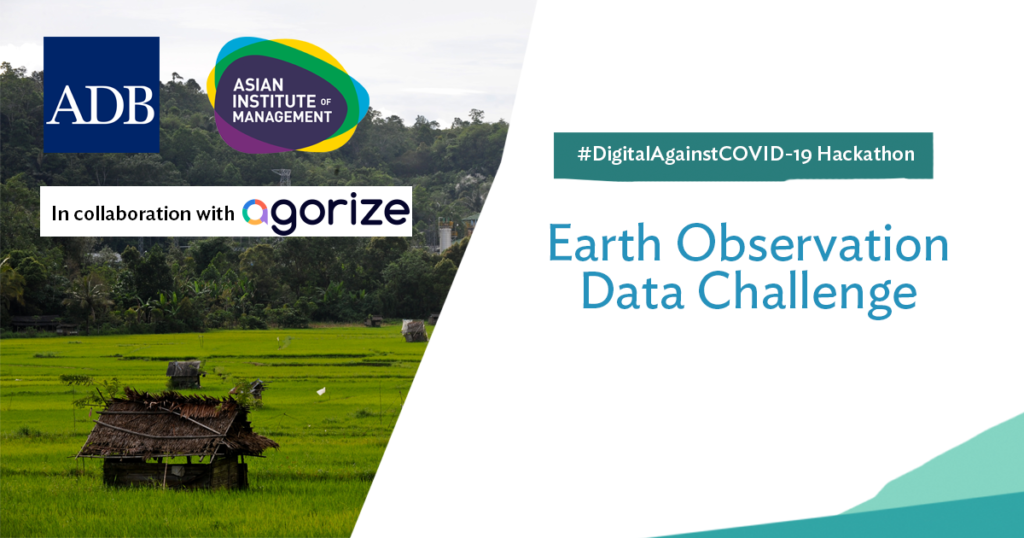 Ongoing call for digital solutions
Organizations such as ADB have collaborated with Agorize to run regular challenges to address the issues faced by their member countries. This ongoing call for digital solutions guarantees a steady flow of innovative initiatives to support ADB in tackling real problems, hence creating meaningful and long-lasting social impact. ADB's #DigitalAgainstCOVID19 Challenge envisions the new normal in light of long-term behavioral changes and encourages solutions to address these shifts in the context of the global pandemic. Winning solutions could receive rewards such as seed funding, pilot testing with support from ADB member countries, as well as mentoring support from experts from within the field, thereby allowing them to go beyond the ideation stage and implement them in real life contexts.
Similar socially conscious challenges that Agorize has run in the past include the Plastic Data Challenge with The Incubation Network, the Code Life Ventilator Challenge by The Montreal General Hospital Foundation, and the Research Institute of the McGill University Health Center (RI-MUHC), as well as the Keeping Wildlife in the Wild Challenge in collaboration with the U.S. Consulate General Hong Kong and Macau. Leveraging the power of crowdsourcing, these open innovation challenges simultaneously offer the general public the chance to become agents of social change and realise their ideas with the support of the world-leading corporates.
Read more: Innovation Challenges: A Powerful Way to Boost Digital Transformation
Always have the drive for it [for social advocacy] … there's no real reward outside of it besides the butterflies in your stomach and the warm fuzzy feeling so that's the only thing you're going to get.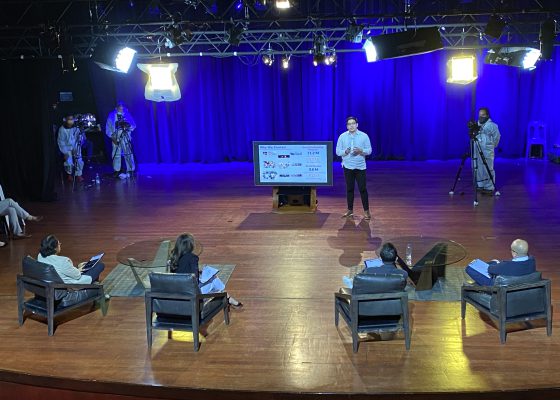 Advice for aspiring social changemakers
As someone who is actively leading social change, Charles has three main advice for young people who are just starting out in the field:
A unique perspective: Make sure that the solution is specific or targeted enough to solve an ongoing problem. There are many social initiatives that fail because the vision of the founders are too general.
Be driven: Make sure that this is the field that you really want to go into. It is not worth going into the field and only spending one or two years there, especially if the initiative fails because you're not devoted enough.
A good team: Make sure you have teammates that have unique skills, because no one is superman.
Check out more about the #DigitalAgainstCOVID19 Challenge by Asian Development Bank
and the other challenges that we're currently running.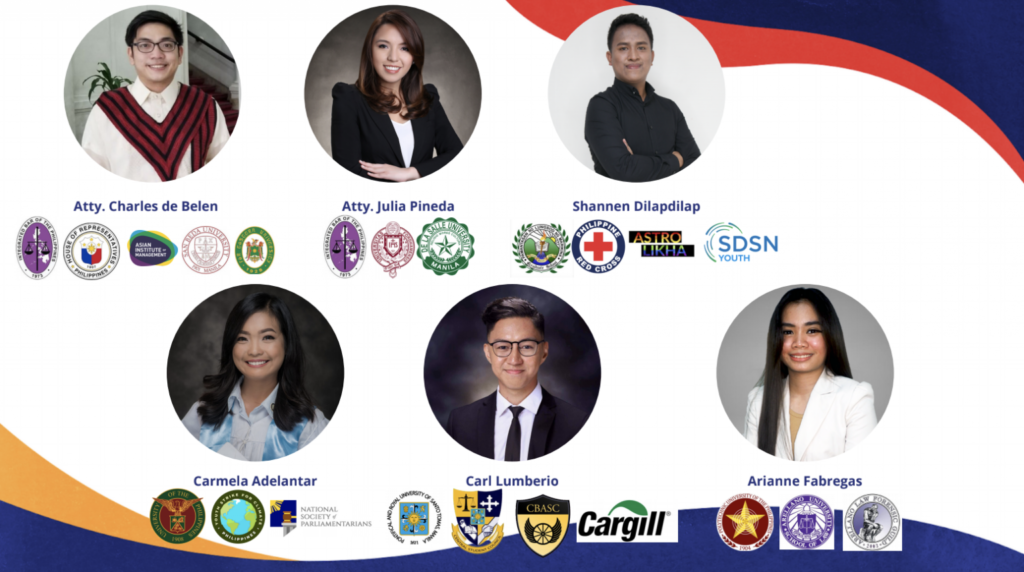 About GoodGovPH
GoodGovPH was founded by a group of undergraduate students from the University of the Philippine Diliman. They are joined by the mission of championing good governance in the Filipino community.
About Bantay Bayan
Bantay Chatbot is an AI software that can simulate a conversation with and deliver real-time assistance to users on questions/concerns on the government's social welfare programs (SAP, social pension).
About Charles de Belen
Charles de Belen is the Director of Legal Affairs at GoodGovPH. He has volunteered here for 2 years and heads GoodGovPH's legal assistance programs. Alongside GoodGovPH, he is working a a Political Affair Officer at the House of Representatives in the Philippines, a Chief Executive Officer at Dibishare, Inc., and a Corporate Secretary in Bestway Consultancy, Inc.