Organised by Enterprise Singapore in collaboration with Agorize, SLINGSHOT 2020, one of Asia's largest startup competitions has now officially come to a close. With over 7,500 applicants participating worldwide, SLINGSHOT 2020 offered global startups the opportunity to showcase their solutions and products to global investors and industry leaders.
Nextbillion.ai, an AI-powered hyperlocal solutions startup based in Singapore, was crowned as the winner at the SLINGSHOT 2020 Virtual Finals and won a grand prize worth SGD 250,000.
The Agorize team conducted an interview with Ajay Bulusu, the co-founder of Nextbillion.ai, to learn more about his unique SLINGSHOT 2020 experience and to understand what it takes to be an elite startup contender of this competition.
Read more: AWS Hackdays Online 2020: Interview with Winning Team SymbloT
Winning the SLINGSHOT 2020 brings confidence and recognition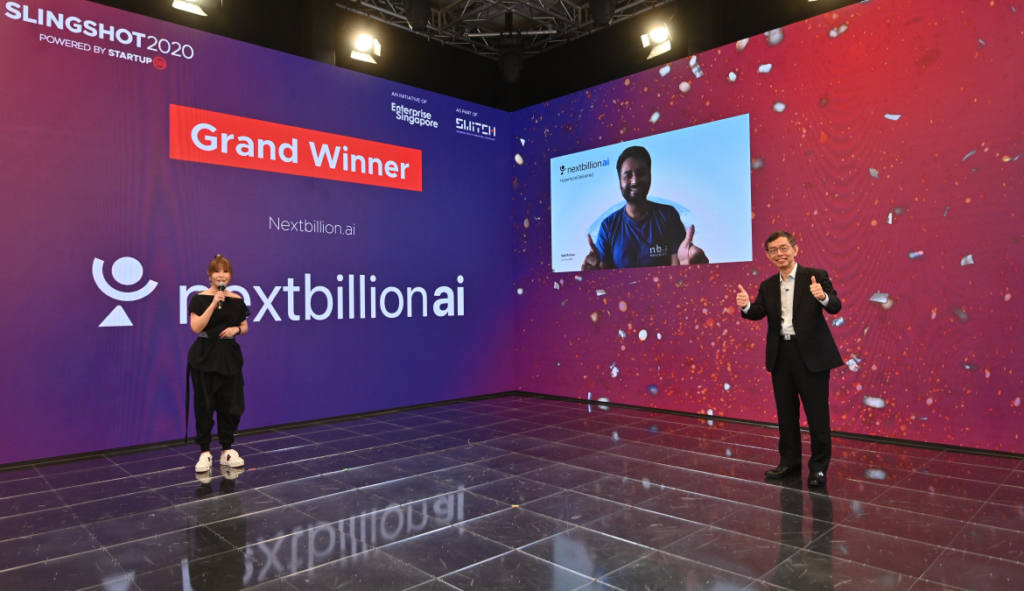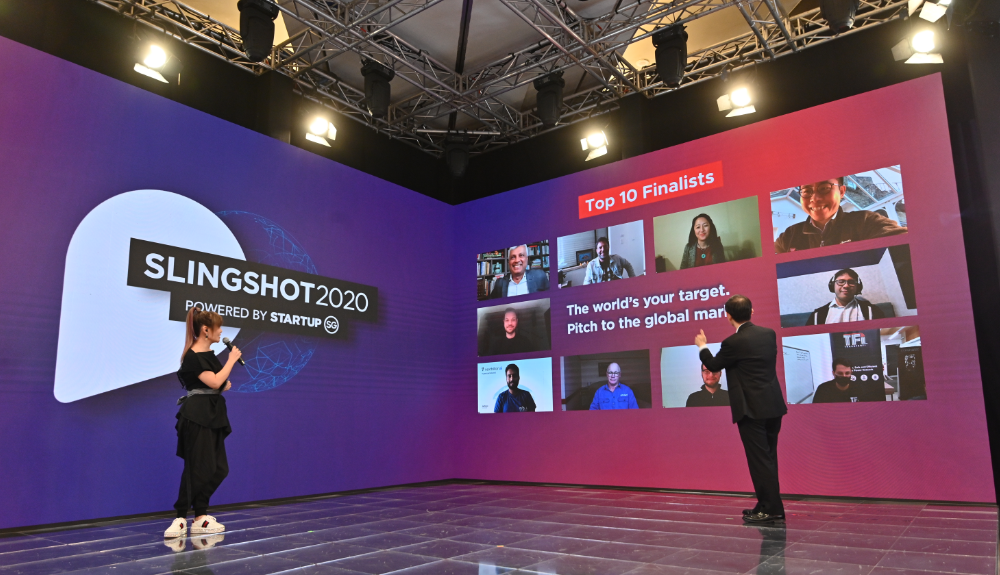 Nextbillion.ai is an early startup that was founded just 11 months ago in February 2020. Although Ajay and his team had no prior startup competition experience, they decided to take a chance and apply to SLINGSHOT 2020 to gain exposure and network with like-minded startups and people.
Having already raised US$7 million in their Series A within their first five months of operations, Ajay explained that the motivations for joining the competition had little to do with raising capital, or even winning for that matter. "We never expected we would win SLINGSHOT, as most of the startup finalists are very human-centric and socially impactful. We are proud to be on the same stage with all these brilliant innovators."
Coming first in SLINGSHOT has not only given the Nextbillion.ai team a lot of confidence, but it is also driving them to continue their momentum and improve their solutions in the coming years. "People respect the competition, the judging panel, and that it was held in the Singapore Fintech Festival x Singapore Week of Innovation and Technology. We're proud of telling people we won SLINGSHOT!" said Ajay.
The challenges and advantages of a virtual setting
To catch the eye of the judging panel, Ajay and his team specifically designed a pitch deck tailored to SLINGSHOT 2020. They knew that, as a software company, it would be quite difficult to pitch their business and explain the complex technology behind their solutions in an easily comprehensible and compelling manner.
Due to the outbreak of the COVID-19 pandemic, SFF x SWITCH 2020 was held as a hybrid digital and physical event. Instead of going onto the stage and pitching in front of an audience physically, Ajay had to deliver his pitch from his own living room. "It would be way more fulfilling if the competition was a physical event, as the important elements — personal touch and human interactions were definitely missing in a virtual setting," recalled Ajay.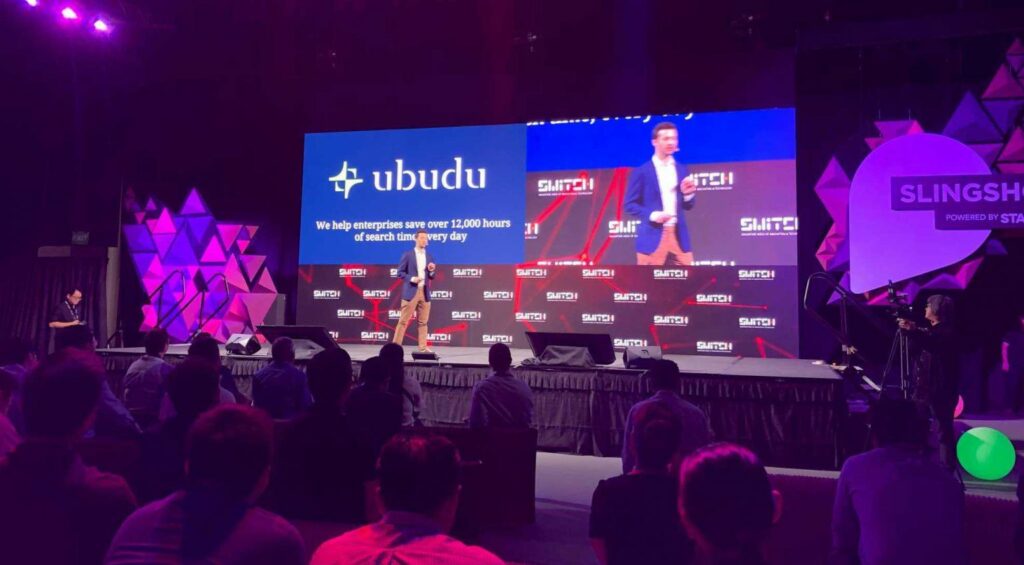 However, Ajay mentioned that the pros of SLINGSHOT 2020 being a virtual event was that the team could meet people very easily. "Instead of networking with crowds of people and converting only one or two of the conversations into leads, I could choose specifically who to talk to on the online platform and curate their interactions in advance."
An ultimate solution for enterprises' fleet management
Map applications are crucial and versatile across industries. However, conventional map development led by traditional corporations focuses on consumer needs, resulting in enterprises' needs not being met. This inspired Nextbillion.ai to tap into the business-to-business side of the market: offering niche and personalized solutions for enterprises that require unique map related features in their operations.
"Enterprises that are seeking tailored mapping solutions designed to fit their products, services and value chains still find it a struggle to advance their route optimisation," described Ajay. "Our hyperlocal solutions allow enterprises to resume their own mapping sets. We provide a map that is going to get smarter and more effective for you rather than asking you to get familiarise with the maps know-how."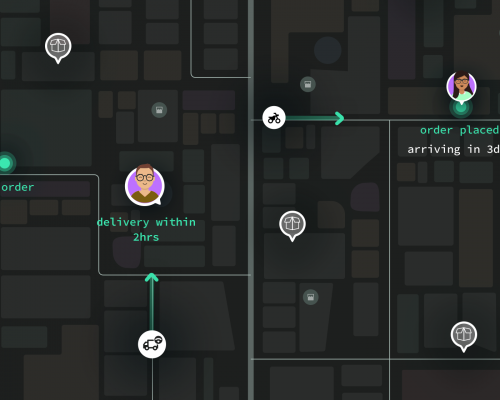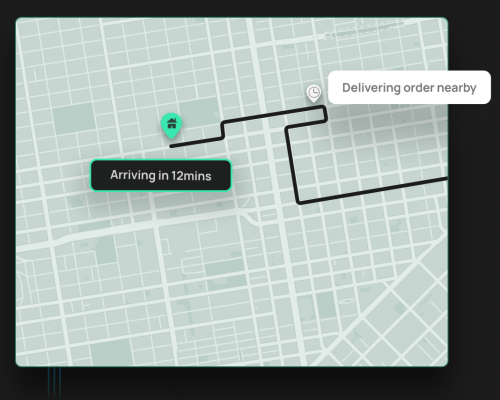 Nextbillion.ai's last mile delivery
"2020 is the right year to kick off our business"
Nextbillion.ai was founded in February 2020 amidst the global outbreak of the COVID-19 pandemic. Although 2020 has been the most challenging year in this decade for a lot of businesses, Ajay actually saw ample opportunities and believes that his business started at the right time.
As more people are staying in during the lockdown, ecommerce and delivery services are booming, which is driving demand for map applications. "Amidst business uncertainties, transporting products as a trend is so much more different than moving people. Our team has to come up with products that adapt and react to the market in a timely manner," described Ajay.
Despite some initial challenges brought on by the pandemic, the team rallied around their strong technical expertise and collective vision to help make transportation easier, cheaper and more efficient. "2020 was not a pleasant year, but we also found it to be the right time for us as we were ready to solve the problem," added Ajay.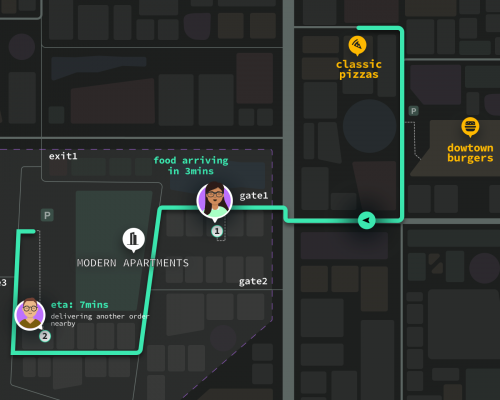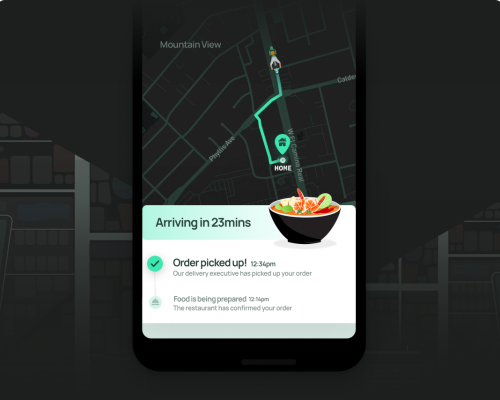 Nextbillion.ai's consumer apps technology
"Agility" and "Trust" as the key engines behind the company
Ajay believes that a transparent and inclusive working environment is essential for building trust and efficiency. There are no big titles nor any explicit hierarchies in the company. The team is lean and each team member is accountable for their projects. "Culture has always been the most important thing. Our team has a strong bonding, the goal is clear and we keep our company very transparent," described Ajay.
Nextbillion.ai managers give directions instead of instructions when communicating the expected outcomes. The execution of projects is then entirely up to the team members. "A good company should empower their employees and allow them to make their own decisions, because only when they have autonomy, can they truly devote themselves to their work," added Ajay.
Key advice to young start-ups
As an entrepreneur by heart, Ajay believes that the world is a better place with innovation and disruptive ideas. However, he cautions that entrepreneurs should not take the responsibilities of building a startup lightly. In other words, entrepreneurship is not an endeavor that should be rushed into.
"Only start a business when you are absolutely sure, when you know there is a market need and certain customers would welcome your idea," advised Ajay. "There should be no stress in starting a business, make yourself an expert in a specific area and build a strong business stamina. As time progresses, you would be more experienced and confident in your business."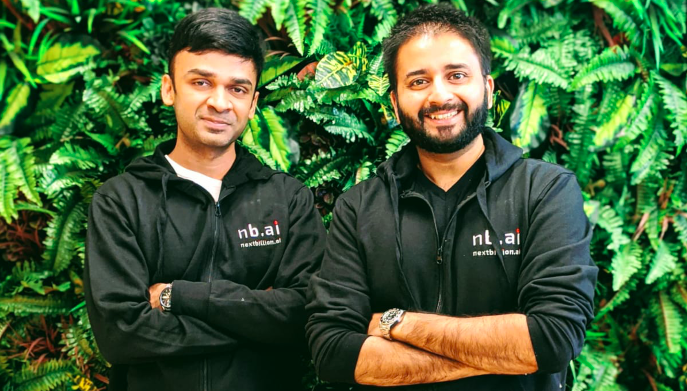 Nextbillion.ai provides last-mile delivery, telematics, food delivery, automotive, and ride-hail with location tools and API's that help them adopt an AI-first approach. Nextbillion.ai is customizable to be hyper-local and pinpoint accurate for difficult to solve enterprise use cases.
The founding team comes from Grab, Google, Waymo, and many other transportation mapping companies. Gaurav, Shaolin and Ajay were at Grab before starting NextBillion in the early 2020.
Nextbillion.ai is a first-ever decentralised, customizable, and tailored map stack focused on the transportation/logistics industry. NextBillion.ai helps solve highly complex transportation and operational challenges. Every customer, use case, geography is different, and Nextbillion.ai is able to integrate these differences directly into their mapping environment.
Founding Team: