2022 was the year of the resurgence of physical events. Even without reaching pre-COVID levels, it had been a long time since so many attendees had been seen in trade show aisles and conference rooms. As a partner of many leading events, Agorize has seen the revival of the industry and it has made us very happy. Still, getting back to normal hasn't been easy for event organizers. It's not an easy task to convince the public to physically return when new habits have been formed and uncertainty remains.
Some industry players have had to reinvent themselves and rely on innovation to strengthen their position and remain competitive. But how can you leverage innovation when it is not (yet) in your DNA? Where should you look for innovation when you are not connected to a network of innovators? How do you attract startups and other innovative talents? And how do you turn innovation into a show-worthy experience? In many cases, all this takes place in a context of limited resources.
Thankfully, there are a couple of ways to successfully leverage innovation. The one chosen by our many partners was to organize a hackathon. Why have industry leaders like Mondial de l'Auto, Vivatech, Eurosatory, the Women's Forum, Singapore Week of Innovation and Technology, North Star and the HR Congress, launched an innovation challenge in 2022? In this article we dive deeper into what innovation programs looks like, the benefits it creates and how Agorize supports organizations in their innovation strategy.
What is an innovation challenge?
An innovation challenge orchestrated by Agorize is a hybrid program in which a community of innovators (students, startups, employees, innovative project leaders, etc.) have several weeks or months to suggest, alone or in teams, an innovative solution to a problem statement created by the organizer. The organizer launches a call for projects on the Agorize innovation management platform. The participants can then submit their application in a few clicks on this same platform.
During the innovation challenge, experts will select the innovations that can be implemented by the organizers. The mentors will support the teams by accompanying them in the development of their innovative project. At the deadlines of these ideation and development phases, the finalist applicants are identified and invited to present their idea. During a final round (often a live event) they give a pitch or demo, after which winners will be awarded with things like prize money, support for commercialization of the solution or even access to an investing fund.

Throughout the challenge, participants can not only submit ideas but also collaborate, receive mentorship, and act on feedback from a panel of judges. Globally, our software is used to organize programs that tackle real-world topics and business problems with high-impact solutions ranging from climate change to the evolution of the workforce, machine learning, and development of new product and services in industries like healthcare or financial institutions.

Read also: What are the 4 types of innovation ?
Innovation challenge at events: testimonials from 2022
Across the globe, enterprise companies and non-profit organizations have organized innovation programs. Objectives varied from making a positive impact, strengthening the position in the marketplace, contributing to sustainability or identifying early-stage ventures or entrepreneurial undergraduates. What you do with your innovation challenge is open and adapted to the organization's current needs.

Eurosatory
Innovation challenges at events highlight useful innovations for an entire industry. It is this role of 'innovation catalyst' at the service of its ecosystem that seduced Jérémy Vigna, Marketing and Sales Director of Eurosatory to leverage it. Eurosatory is a renowned international exhibition dedicated to land and airborne defense and security with more than 50,000 visitors.
"We chose to run a start-up competition at Eurosatory 2022 because we wanted to raise awareness of Eurosatory among a target group that is not necessarily familiar with the show (start-ups) and to find companies with innovative solutions that would be of interest to the greatest number of visitors to the show." Jérémy Vigna, Eurosatory Sales and Marketing Director.

By offering the grand prize winner of the Call for Projects a space at Eurosatory, show visitors discovered Mesodyne, a U.S. business with 13 employees. The company has invented an ultra-compact and ultra-powerful generator, with very relevant applications for the defense sector. Their participation provided accessibility to their core audience and offered an opportunity to create new connections.

Mondial de l'Auto
The same objective for the organizer of the Paris Motor Show: to unite the players in an industry that is facing many challenges, particularly in terms of energy efficiency and sustainable development, by identifying innovative solutions that could make mobility more sustainable and intelligent. More than 100 startups from all over the world took part in the innovation challenge at the Paris Motor Show! A success for the first edition of this call for projects!
During the final, the day before the show opened, a jury of experts selected the French startup TOLV as the winner for its electric conversion solution dedicated to commercial vehicles. TOLV wins a place in the Moove Lab gas pedal at Station F. A real business gas pedal for the startup and its 27-year-old founder, Antoine Desferet.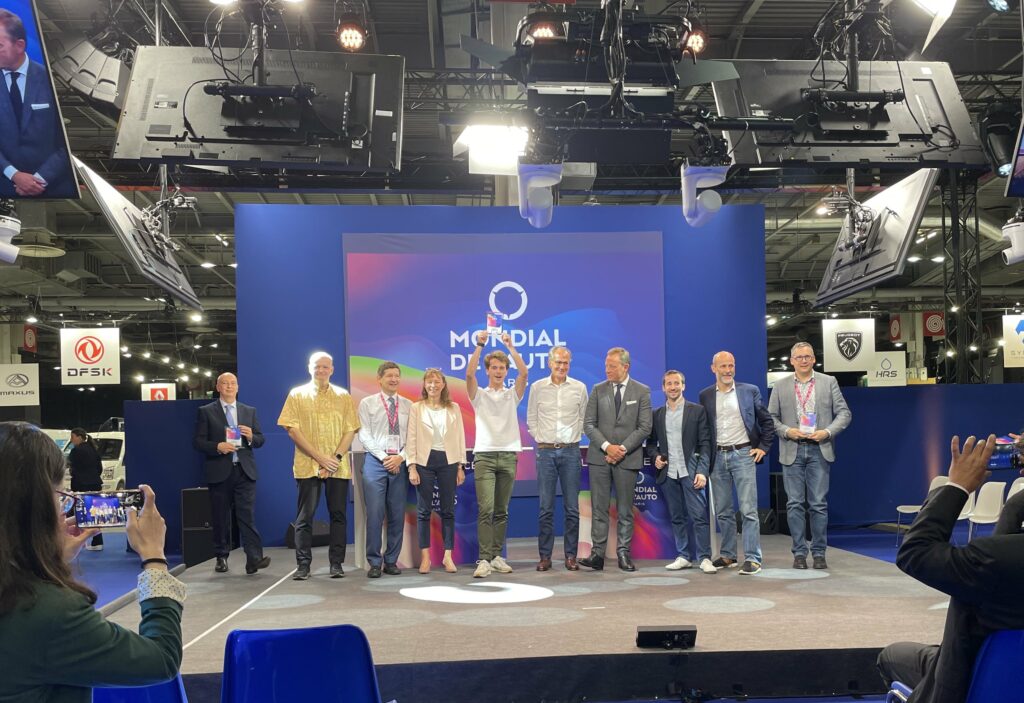 VivaTechnology
The organizers of VivaTech, the must-attend event for the startup ecosystem in Europe, did not wait for the Covid crisis to launch hackathons and innovation challenges. Indeed, innovation is at the very heart of the show's DNA. Aware that companies have very specific needs in terms of development and innovation, the organizers of VivaTech chose to offer customized competitions to their major partners. Each year, dozens of Calls for Projects are launched for prestigious clients such as LVMH, Orange, RATP and more. They aim to support projects that meet their challenges. The finalists are invited to the brands' stands during VivaTech, giving them unparalleled visibility and the opportunity to forge links with key decision makers.
As a partner of VivaTech since its inception in 2016, Agorize provides VivaTech with its innovation platform so their clients can autonomously drive these innovation programs.
Read also: How to set up value-creating innovation processes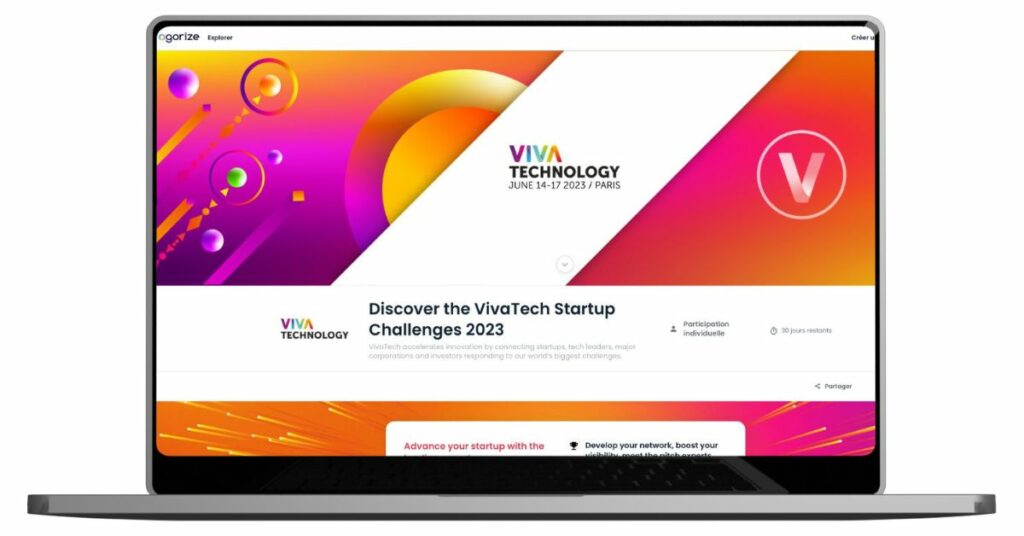 Innovation challenge: a recruitment tool for 2023
Beyond innovation sourcing and connecting startups and large groups, innovation programs are well identified tools by recruitment and employer brand experts to attract talent. That's why STACK, Leroy Merlin, Infovista and TD Synnex sponsored the first edition of the 'Tech4Women' hackathon co-organized by Agorize and the Women's Forum. 575 students from 45 countries joined this initiative. They formed student teams and proposed a digital solution to reduce gender inequalities.
The three finalist teams presented their concept during the Women's Forum Global Meeting held on November 29 and 30, 2022 at the Palais Brongniart in Paris. This was a great opportunity for the sponsors to identify top talent and showcase their commitment to diversity.

"The Tech4Women initiative is aligned with STACK's vision of technology as an enabler of opportunity, our support is a testament to our commitment." Alison Gutman, VP Marcomm STACK EMEA.


Whether organized in partnership with fellow, aligned organizations like STACK did or independently, the value of innovation programs reaches far beyond the obvious. Even when the initial focus is on crowdsourcing ideas and solutions, your program will naturally reveal the talent that is behind it. Whether internally or from external communities, ingenuity can be found anywhere and an innovation program provides a pathway to find it.
Please see this article to learn more about the use of innovation programs for recruitment purposes.
Another result of innovation challenges: identifying major trends
This is what the final of the 'Future of Work' student competition co-organized by Agorize and the HR Congress brought to light. The pitches of the three finalist teams gave a glimpse of the vision that today's students have of tomorrow's work. This experience sharing activity offered a breath of fresh air appreciated by the HR Congress' audience of HR professionals.
In conclusion
If hackathons and innovation challenges are a way to stimulate innovation, they are also great tools for event organizers to stimulate their audience, instill a new dynamic and improve their brand by accompanying clients in their transformation. Whether the objective is to identify innovative projects led by start-ups or to attract tomorrow's talents, innovation challenges enrich the innovation programs of trade shows. With their schedule spread over several weeks, they offer the opportunity to focus on engagement with an audience well in advance of their event and provide a dynamic experience during the show thanks to the final. This allows organizers to support innovation projects with a particularly strong potential for growth.

Organizing a hackathon allows organizers to take back the initiative in terms of innovation, without leaving it to the exhibitors, and to fulfill a new role, that of innovation broker! With more than 2,000 operations conducted over the past 12 years, Agorize helps large companies accelerate their innovation process, from concept to large-scale implementation. We've worked with a variety of organizations, from nonprofit, to for-profit, targeting high school students, developers and entrepreneurs. We tailor our solution to the specific objectives, and assist and empower clients to leverage innovation and make it a scalable and continuous practice that will help solve key issues.

Agorize clients uncover value-creating ideas and talent using the most comprehensive innovation management software platform, connected to a global community of start-ups and innovators that can be mobilized as needed, and supported by a team of experts. The Agorize team is driven by the same conviction: value is created collectively. Our platform allows large companies to transform themselves by relying on collective intelligence, by rallying their employees and their entire ecosystem in a dynamic of continuous improvement.