Leveraging innovation and collective intelligence to identify new opportunities, optimize existing processes and tackle pressing issues is widely adopted by enterprise organizations. Agorize's team of experts meet with leaders daily to build innovation programs that support these needs. As we witness the (continuing) rise of Environmental, Social and Governance goals on the corporate agenda, light has been shed on the essential role that innovation plays in reaching them. With that said, 80% of the top 200 corporates fails to prioritize ESG in their innovation strategy. Instead, they continue to focus on their CSR-budgets and daily innovation (Innov8rs).

Thankfully, there is a variety of applications of innovation management to support ESG goals, and key industry leaders that implemented them are reaping its benefits today. Read on to learn how the right innovation management solution can support you in a way that fits your ESG and innovation strategy.

The need for Environmental, Social and Governance (ESG) goals
Universally, future challenges require innovative solutions. To build a company that lasts, one must continuously improve in alignment with the rapidly changing and change-demanding world.
Enterprises once put topics like sustainability and climate change on the agenda to serve as a display of corporate social responsibility. But those that understand the need for change and how it will impact them have now embraced it and adopted a mindset of continuous improvement instead.
The Environmental, Social and Governance (ESG) pillars can be considered as a method that captures corporate contribution to objectives like the United Nations' Sustainable Development Goals (SDGs). It provides a framework of metrics that helps companies with adopting ESG strategies with true, lasting impact.
McKinsey: Value of ESG goals and propositions
McKinsey has illustrated how a strong ESG proposition can create further value through five defined links:
Top-line growth through favorable customer behavior and resource access
Cost reductions based on energy and water consumption
Strategic freedom through deregulation and government support
Productivity uplift through talent attraction and employee satisfaction
Investment and asset optimization with long term capital allocation
To achieve the goals set out in the strategy, many enterprises have expanded their innovation efforts. Value creation is no longer separate from ESG objectives, companies are now recognizing it and taking action accordingly.
UN Sustainable Development Goals
The Sustainable Development Goals are 17 goals defined in the United Nations 2030 Agenda for Sustainable Development. These goals represent the tangible change required for a global transition to a circular economy. The SDGs consist of five pillars: people, prosperity, planet, peace and partnership. Within those are topics including equality, poverty, climate change, sustainable cities and communities, innovation and economic growth.
The SDGs are a globally shared framework for necessary change and positive social and environmental impact. It helps consumers, stakeholders and investors understand sustainable development. With that knowledge, they are now well-informed and can better vocalize and demand certain standards and expectations. As such, it should guide or at least inspire companies' ESG strategies.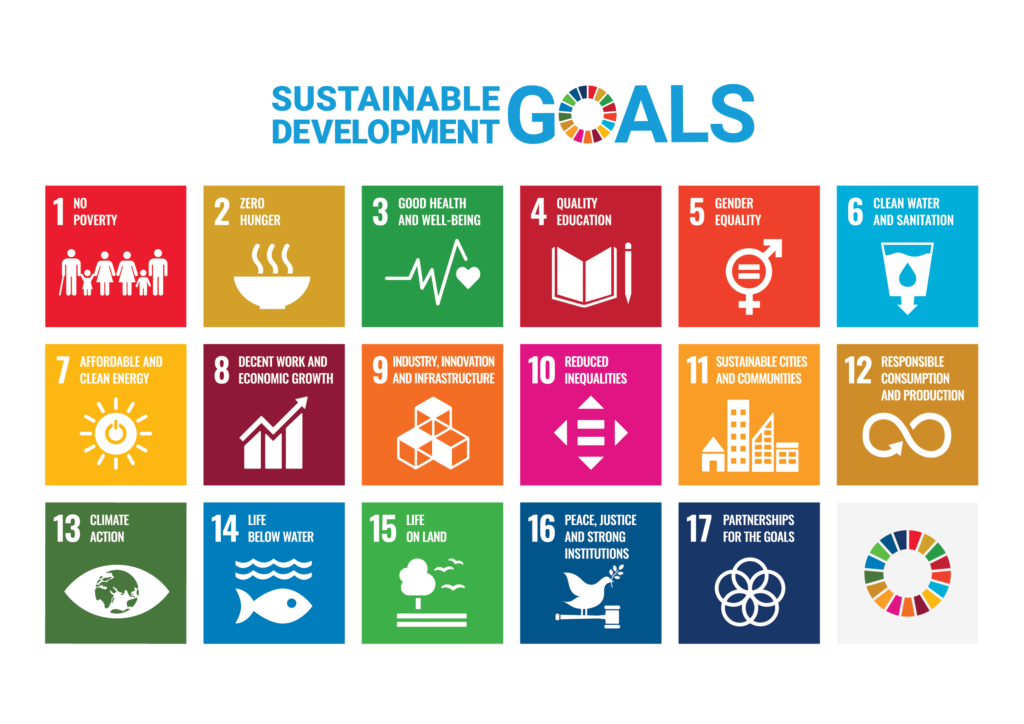 Achieving ESG goals through innovation
As organizations receive signals from all directions that change is needed, many have expanded their innovation efforts. It has become apparent that with the vast challenges presented by the SDG goals, nobody can rely solely on R&D teams' ability to ideate, test and develop new products, services and processes. Instead, collective intelligence needs to be utilized continuously.
The ESG roadmap
After many have realized the added value of a strong ESG proposition, creating an ESG strategy and roadmap would naturally follow. This process starts with a thorough analysis of the status quo in relation to ESG goals to identify the performance gaps. What is the company clearly not doing well in terms of ESG? Where are we falling short and how big are these gaps? This step is essential and should be ongoing to adopt a mindset of continuous improvement.
Then, with a clear blueprint of goals and gaps, you can draw a roadmap to guide your journey of improvement. What do you want to achieve? And by when do you want to achieve it?
How innovation supports the ESG goals
Both internal and external communities contain undiscovered talent and solutions that companies can leverage. While internal communities often consist of employees, external networks are even broader and more diverse. It covers students, startups, developers but also customers and niche solution providers.
It's this network of communities around the organization that will help bridge the identified ESG gaps. You will be able to accelerate your innovation efforts in better alignment with the market (and planet) by channeling their collective intelligence through structured yet agile innovation programs.
Innovation programs help identify, assess and develop solutions that meet specific ESG needs. They attract and engage the target audience with a program built around clear problem statements. Through a structured system of rankings and assessment, the organizer pinpoints the most feasible ideas. Together with fellow stakeholders in the company, they then help talent develop those ideas into solutions that can be implemented. When done correctly, the outcomes are true assets to the company's ESG performance.
Understanding impact with clear KPIs
The ESG framework aims to quantify the efforts for each of its pillars. Therefore, it's important to set the same expectation for innovation programs that support the ESG data and roadmap. True impact is measured with clear KPIs and ESG reporting. And those should be tracked using real-time data and dashboards. The right innovation management software supports this on an ongoing basis.
When innovation programs and idea collection become a continuous effort, innovation management partners should be able to provide a scalable platform. No matter the size of the project, you build a valuable database of talent, ideas and solutions that continues to provide value and meet the ESG goals.
Ways to achieve ESG goals with ideation and innovation programs
What types of innovation programs are used to achieve the ESG goals depends completely on the gaps identified. Even when on track with the ESG goals, you can utilize key communities to strengthen your company's position in corporate sustainability. Below we show four key use cases for ideation and innovation programs to support ESG and sustainability practices.
1. Startup programs
Why develop technological innovation internally when a startup has already done it or can do it faster for you? Many of the Sustainable Development Goals need the power of technology to be achieved. Whether it's to provide basic needs to large populations, or to aggregate, analyze and use big amounts of data.
Startups programs help identify and implement new (sustainable) solutions and build an ecosystem around the company that provides continuous value to the organization. There are many niche startups out there, extracting the right information from this large ecosystem is a matter of access to the community and solid software to manage them.
2. Student programs
They're ambitious dreamers but also the future generation of employees and current customers. Students. Nowadays, talents are hard to come by, and to realize ESG goals you need a lot of them.
Student programs create a link with students and graduates from top universities. Then, you can engage them on niche topics to innovate, brainstorm solutions and strengthen employer branding – creating a talent pool for the future.
3. Employee idea boxes
Are you aware of the talent you're missing out on within the company? Employees are well informed about client needs, process bottlenecks and industry insights that you may have lost touch with over time. Therefore, it's valuable to extract this information on a continuous basis.
Internal idea boxes are the ultimate idea management tool to activate employees and give them a true share of voice. Put diversity & inclusion intentions into practice by inviting all employees to share their best ideas and seeing the best ones through to implementation.
4. External idea boxes
More than ever, consumers' expectations of brands go beyond the functionality and aesthetics of the products and services that are for sale. ESG efforts truly matter to them. So it's time to increase market reality awareness and listen to your communities and customers.
External idea boxes enable you to manage large volumes of customer feedback. In addition, they also provide a platform to showcase to the audience that you are taking action when it comes to sustainability initiatives, especially when you take their suggestions to heart and implement high-potential ideas.
Sustainable development program examples
While not the sole focus of the ESG goals, sustainability is a central topic in the ESG discussion. Many global organizations have integrated innovation programs into their innovation, HR and ESG strategies with Agorize as their innovation management partner. Because of our extensive experience, we can share some insights on the following sustainability initiatives.
L'Oréal innovation program: Brandstorm
Beauty group L'Oréal has been organizing its innovation program Brandstorm for more than 30 years and made it the centerpiece of its global employer branding efforts. In line with their customers' expectations of the brand, they build an innovation program around topics like Tech, Green and Inclusion to find the best solutions to advance the company in a positive way.
In 2022, more than 80,000 students and entrepreneurs participated. Since its inception, more than half a million talents have taken part in Brandstorm. The competition helps L'Oréal hire between 150-200 people every year.
Schneider Electric student program: Go Green
French multinational in digital automation and energy management Schneider Electric organized its Go Green program for students across the globe. Tackling pressing challenges including access to energy, energy grid management and supply chains, they offered students an opportunity to pitch their ideas.
In addition, Schneider Electric made a point to carry their diversity and inclusion philosophy through in the program, and required gender diverse teams. Their 2019 edition got over 23,000 applications and 9000 submitted solutions. Aside from making direct hires from the program, it has also strengthened their position as a leader, and as such their ability to attract talent that helps them continue on their sustainability journey.
"With this challenge, Schneider Electric maintains its position as a leader in the digital transformation of the energy management and automation industries. The company is reaching out to students around the world." Isabelle Kahakura – Schneider Go Green Global Lead, Schneider Electric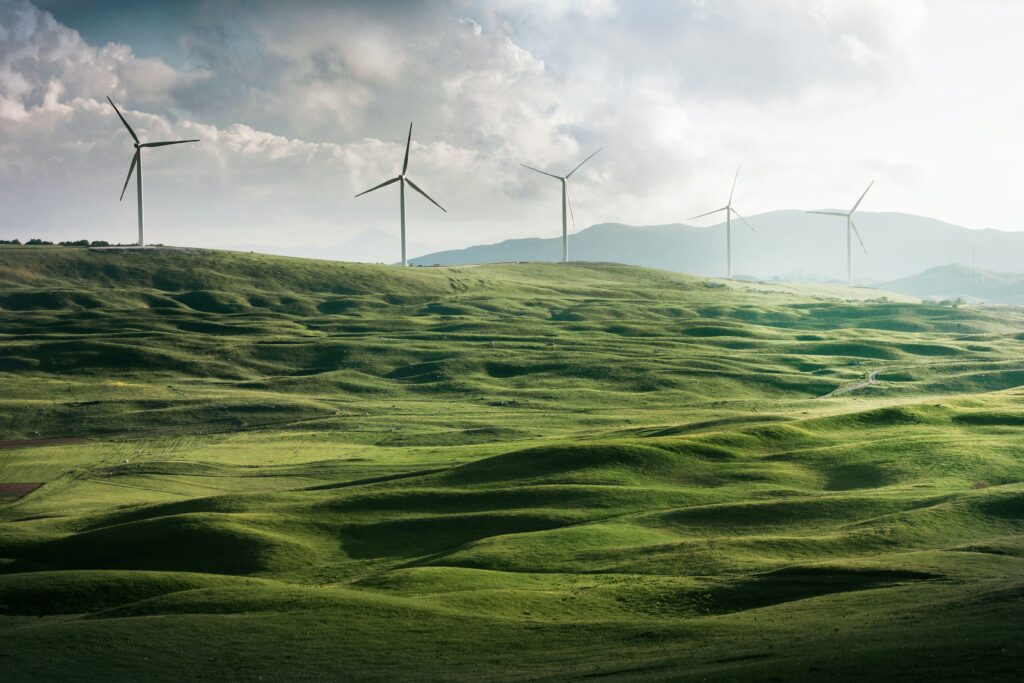 UNDP startup program: Cultiv@te
The United Nations Development Program (UNDP) worked with Agorize to organize its Innovation for Sustainable Agriculture program. Key problem statements revolved around urban agriculture, rainfed agriculture and livestock farming & aquaculture.
Their initiative had a global reach, from Singapore to Kenya, Uruguay and Armenia. During a 6-month program, over 650 startups and R&D teams from 114 countries submitted solutions. 31 finalists then entered the prestigious Cultiv@te program which included partnership and investment opportunities as well as commercial viability validation.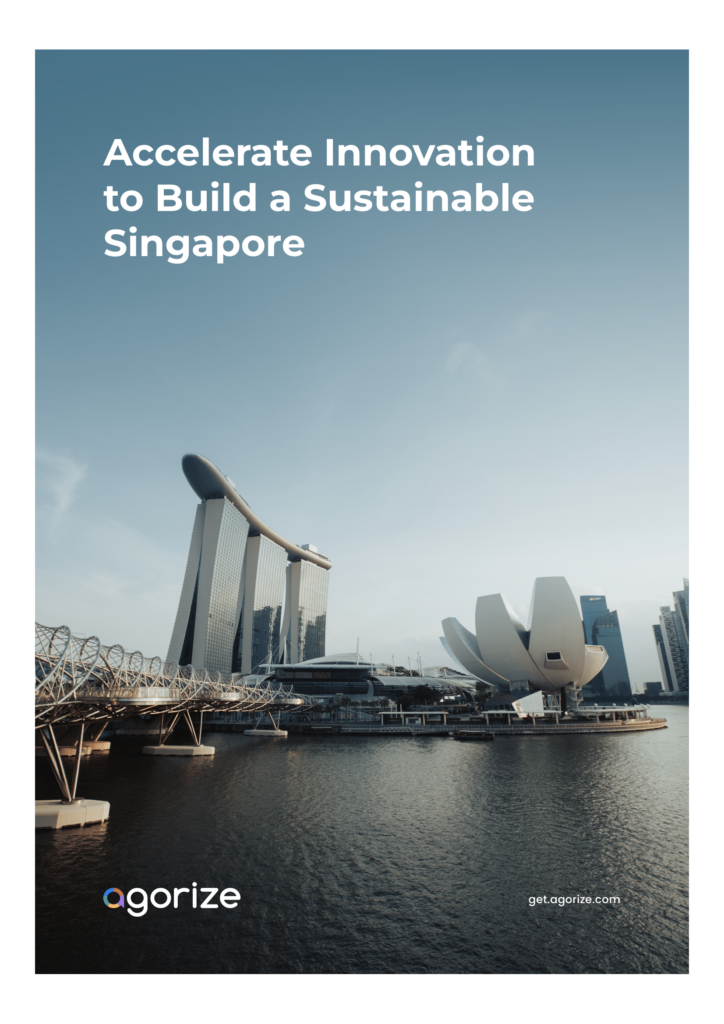 Innovation management case study: Sustainability Open Innovation Challenge
Download this extensive case study to learn how a continuous collaboration between government, corporates and SMEs results in tangible innovation outcomes that contribute to a sustainable future.
Talent management to achieve your new ESG goals
A central part of achieving ESG goals is talent(ed) management. Both current and future talent determine the success of sustainability initiatives, implementation of new solutions and your culture of continuous improvement.
Next generation of talent
Attracting the right talent relies on much more than basic recruitment capabilities. In the current competitive market, it is essential to solidify your position as an attractive employer. When targeting Millennials and Gen Z, that includes actively communicating on ESG efforts, and engaging talent in the process. Pharmaceutical group Bayer has been growing its pool of talent for years with their Digital Campus Challenge. Built around topics like data-driven farming and good digital health practice, it touches upon relevant topics and gains the attention for much sought after data scientist talents.
Creating a culture of continuous improvement to achieve ESG goals
Aside from new talent, empowering current employees and creating a culture of continuous improvement is a necessity. After all, the ESG roadmap, like innovation, is continuous. Therefore, you need more than just a team of executives to be on board to drive these efforts. Through collaboration and by giving a voice to employees, you share the sense of responsibility and agency that will motivate people to contribute their ideas and energy.
The previously mentioned employee idea boxes are a great tool to create this company culture shift. But don't underestimate the value of involving your teams in startup and student programs. They can act as voters, judges and mentors, making them part of the innovation success.
Conclusion
Between the UN's SDG framework and McKinsey's compelling evaluation of the value of ESG propositions, there's no way to deny the importance of solid ESG goals at any company that wants to last.
As the ESG framework centers around quantifying impact, finding measurable ways to bridge ESG gaps and achieve ESG goals is key to its success. This calls for ideas and talent and a reliable innovation management solution. By engaging internal and external communities you can leverage collective intelligence to accelerate your innovation process. Agorize's team of experts can help you get started, with our advanced innovation management software and community of 5 million innovators.
After all, companies that are built to last know how to foster a culture of improvement that supports the ESG efforts, such that it creates value for its own employees, the company itself and the planet at large.