Creating a solid talent pipeline that meets the expectations of hiring managers defines the future of the organization. After all, it's the people that bring forward ideas, implement improvements and carry the mission and vision an organization pursues. Therefore, finding and hiring the right talent should be a top priority, executed by a HR team with a carefully crafted talent acquisition strategy. We'll cover the basics and dive deeper. Sharing definitions but also solutions and examples of one the world's booming economies, Singapore.
What is the difference between a Recruitment Manager and Talent Acquisition Manager?
The recruitment manager and the talent acquisition manager are two different functions in the field of corporate recruitment. The first is responsible for planning and implementing recruitment strategies for the company. This may include defining staffing needs, preparing job advertisements, searching for and selecting candidates, conducting job interviews, negotiating job offers, and managing relationships with agencies.
The talent acquisition manager is responsible for overall recruiting and the talent development strategy for the company. This may include defining short- and long-term staffing needs, implementing targeted recruitment programs, managing relationships with universities and schools to recruit interns and recent graduates, and implementing training and skills development programs for current employees. In general, they take a broader, strategic view of recruiting and talent development, while the hiring manager focuses on the operational implementation of recruitment strategies.
The talent acquisition process
Talent acquisition processes are continuous as the demand for talent never stops. In addition, the process usually involves many channels, stakeholders and decision points. As such, a single cycle could take many months. Let's break down the different steps of the process.
Step 1: Lead generation
Starting at the top of the funnel, your talent acquisition team is focused on lead generation. Hiring teams discuss requirements for open positions. Then, depending on the target audience, they decide which channels to utilize. Often, job boards, job fairs, and recruitment marketing tools are used to grow the initial talent pool. However, as the market is competitive, it's wise to consider approaches that allow for lead generation methods that attract talent through a strong company culture and beyond 'just' resumes. The relationships you build during this first phase determine the strength of your pipeline later on.
Step 2: Recruiting
When you source the best job seekers, you need to show them everything you've got. While things are changing, the job market is still tough. The effect of the Great Resignation is visible, and 'quiet quitting' is trending for a reason. Highlight your company culture, attractive benefits and growth potential during this recruitment process. It's key for recruiters to create candidate experiences that outperform those of competitors.
Step 3: Assessing
You've predefined the key requirements for a candidate in your vacancy descriptions and communication. Now, it's time to assess candidates that match these expectations through several assessment steps. Resumes, assessment games and tests and interviews are common approaches to do this. An alternative assessment could be a call for ideas – focussing on qualities like innovativeness, assertiveness and soft skills. Consider this: if you want top talent, they must want you as much as you want them. The assessment phase can be make or break when you're a job seeker participating in multiple job applications.
Step 4: Selecting
After you've conducted your assessments, you need to select the best talent from the group. Every HR professional should have a selection process tool that supports their analytics needs. KPIs are meaningless if you don't know whether you're reaching your objectives. Leading companies use software to grade or assess talent based on a variety of factors.
Step 5: Hiring and onboarding
The job is not done yet after you have managed to fill open positions. Key to the success of your efforts is the first experience of your newly acquired talent in their new job. Most human resources teams therefore build dedicated onboarding programs to create a soft landing for new hires. This is your chance to turn hires into long-term employees that will continue to create value. Focus on building relationships, exposure to your unique culture, and setting your hire up for personal and professional success.
Boost your employer brand to find talent
The more attractive your company is to work for, the more people will want to work there. It seems obvious, yet executing it well is trickier than that. After all, how much personality can you show in a job description? How many goodie bags do you need at a job fair to become the place to be? The ROI can be hard to measure or downright disappointing. Therefore, it's important to find a platform where you can engage talent in your company mission. Invite them to contribute before they're even part of your team. Involve current employees to create connections with candidates. So, how do you let talent experience your brand, instead of just telling them about it?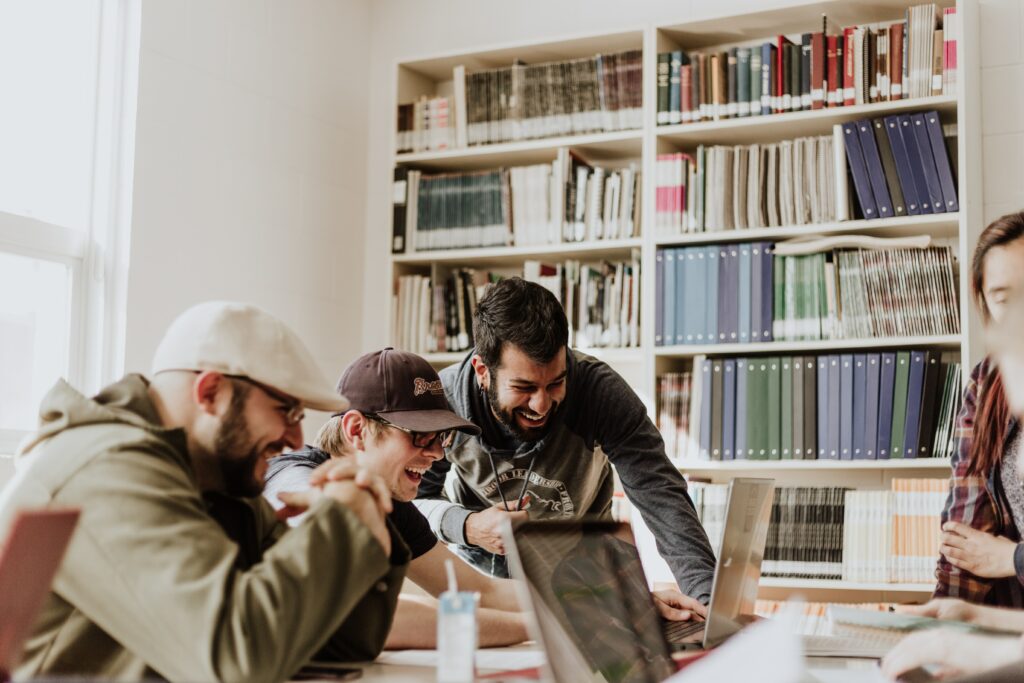 Effective talent acquisition solutions: innovation programs
Today, many leading enterprise companies find some of the most effective solutions in collaboration with a talent acquisition partner. They accelerate the hiring process and expand their employer branding. One of these effective solutions is hiring and employer branding through innovation programs. Those provide them with support in sourcing, assessing, and selecting talent.
Innovation programs are calls for ideas and/or talent, built on custom platforms with comprehensive software to gather, assess and select according to your needs. Often created around defined problem statements, they give participants a lot of insights into the company and its main missions. On the company side, you are able to showcase what you stand for, expand your talent pool and hire top candidates. At the same time, candidates can demonstrate their skills, connect with potential future colleagues and get an idea of your company's culture.

Example: Digital Campus Challenge by Bayer
Bayer organizes a yearly student and graduates innovation program to attract some of the most wanted talent of this time: Data Scientists. In 2021, they successfully engaged over 1100 participants from 82 different countries who submitted 229 innovative ideas. Over the course of many months, participants worked in teams to develop their ideas, guided by Bayer's experts. Participants from earlier editions are still happily working at Bayer today.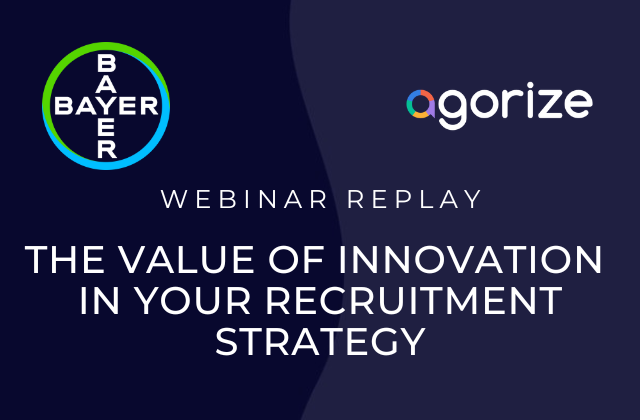 Webinar with Bayer
Watch the webinar to learn how Bayer continuously attract top talent through their global student competition.
Example: Brandstorm by beauty giant L'Oréal
They're the inspiration for the programs as we know them today. Beauty brand L'Oréal has organized its innovation program Brandstorm since the '90s, and to this day it's a giant success. They invite innovative minds to submit their best ideas in categories like Green, Tech, and Diversity. As they progress in the program, they'll be linked to local L'Oréal managers to work on their submissions. Participants simultaneously enter a journey of e-learning, making the program a truly empowering experience that helps L'Oréal attract and engage a pool of talent for the future.
Talent acquisition and recruitment: examples from Singapore
As one of the most innovative, well-educated, and business-oriented nations in the world, Singapore has been and continues to chase accelerated growth year after year. And thanks to these factors it's succeeding. As a true hub for the APAC region and beyond, local corporate organizations, growing tech unicorns, and multinational companies operate from Singapore. With that, comes an extremely competitive job market. Highly-skilled talents are in high demand and in the wake of the pandemic, employers need to put in more effort to put themselves on the map for the next generations of talent.
Innovation programs have proven successful for talent acquisition in Singapore. Whether it is targeted at students and graduates or experienced talents like developers, designers, and engineers.

Example from Singapore: Huawei Spark
Global tech giant Huawei is on a mission to engage innovators globally. To achieve this, their Huawei Cloud Singapore branch launched various innovation programs that cover multiple disciplines, innovator audiences, and continents. The results speak for themselves. Hundreds of innovative ideas by startups and early talent from top universities were crowdsourced and developed and the Huawei Spark programs have even received a Technology Excellence Award from Singapore Business Review.
Their well-rounded programs targeted three objectives to truly engage and educate their future pool of talent. Specifically, they wanted to:
Engage and educate early talent on how to use its cloud services to solve problems in health, banking, and sustainability.
Foster the use of their tool, GaussDB database service for MySQL.
Crowdsource innovative solutions leveraging cloud services and technology.

Many of the 450 participating students in this program came from the University of Singapore and Nanyang Technological University. As a result, Huawei Cloud successfully strengthened its brand and identified top talents in its target audience.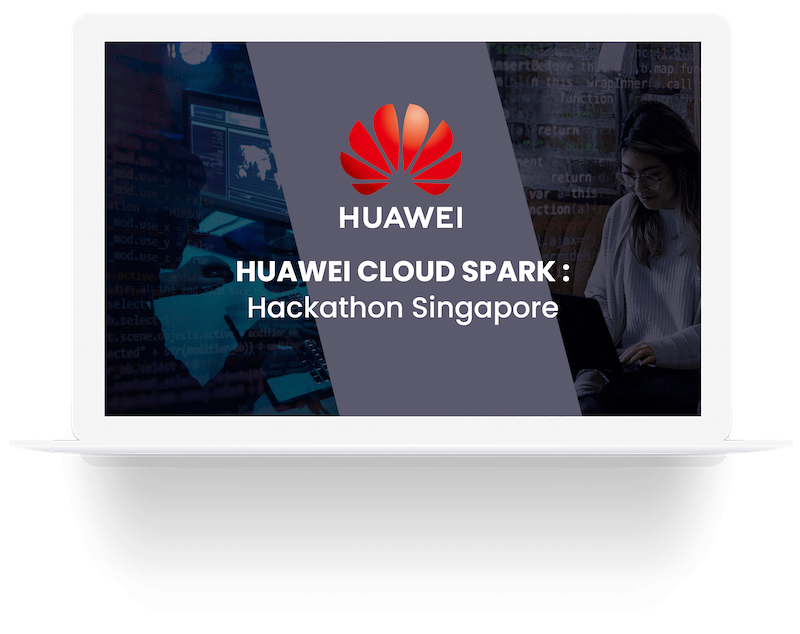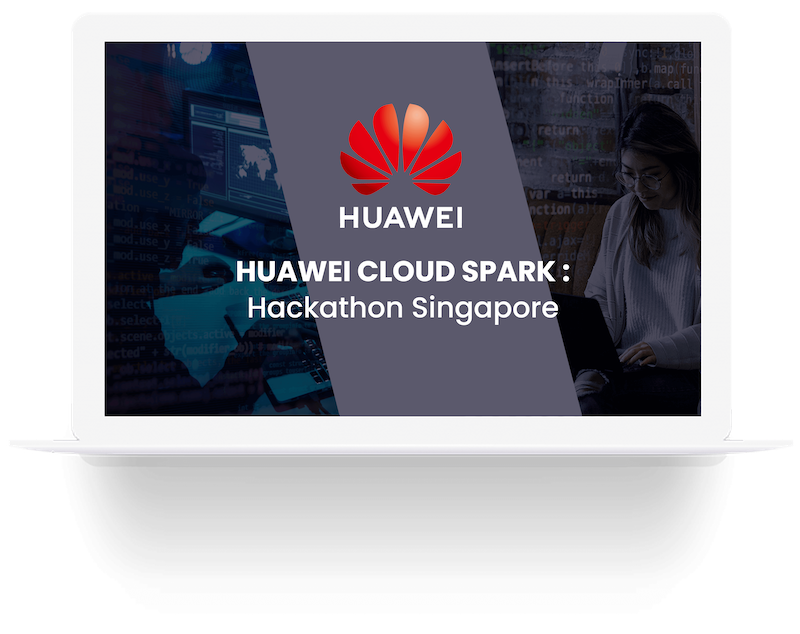 Client success story: Huawei
Learn more about the innovation program Huawei organized to engage top students from Singapore.

Example from Singapore: Singapore Airlines
Together with its joint initiative partner National University of Singapore (NUS), the renowned Singapore Airlines organized their innovation program for students. The program was put on the map as the leading digital innovation challenge for aviation. Backed by many well-known institutions and sponsors, their aim was to engage students on topics concerning the future of work and travel in relation to air travel.
Singapore Airlines created student engagement through various elements that were part of the program:
Virtual roadshows to learn from previous winners
Mentoring and coaching by aviation experts, and business coaches for shortlisted talent
Opportunity for winners to work with Business and IT mentors to develop ideas

Year after year, this program attracts talents from Singapore and beyond. The program has become an established call for talent that successfully inspires and exposes the next generation to work in the aviation industry.
Conclusion
The job market as we know it calls for a serious talent strategy. Successfully attracting high-potential candidates requires organizations to engage with the audience. Offering insights into what you do, even letting talent experience it for themselves, helps both parties tick the boxes they're aiming to tick. Innovation programs provide a solid solution.
Whether you're a talent acquisition specialist or HR director, in the organizational HQ office or regional HR team, consider these three points. How will you show candidates who you are? What is the (true) best way to assess skills? And how will you measure your result at scale? The right innovation management platform can easily function as an addition to your recruiting software portfolio and help you manage this in 2023.