The talent recruitment war is raging. At the heart of a job market whose changes continue, the arrival of millennials and the economy's recovery are upsetting the relationship between candidates and employers.
For six years, Agorize has been studying the trends that make the dos and don'ts of recruitment. In 2022, the effort put into getting noticed by candidates and improving the quality of hire index is like never before.
Millennials will represent 3 out of 4 employees by 2025. They are, above all, looking for an employer who aligns with their values, is organized around collaborative, cross-functional working methods, and has a significant CSR commitment.
Therefore, headhunters are changing to better identify candidates before the first contact, relying on increased digitalization, mainly through social media networks.
But should we consider this a practical model that improves the rate of involuntary turnover?
To stand out and be more effective, recruiters must modernize their strategy to create a more dynamic, measurable, and more human approach.
We go over the different methods and their effectiveness and employer brand value.
Innovation competitions and "challenges"
Employer brand ⭐⭐⭐
Innovation competitions have the advantage of mobilizing your internal talents as well as your future talents. At the heart of collaborative innovation, these operations mobilize innovators' creative power to meet a company's challenges while allowing it to identify promising individuals and take note of current trends or aspirations.
For participants, these innovation programs make the employer more attractive as it promotes their approach to being a collaborative organization. Participants also experience what their potential employer is truly about. Often, current employees of the organizing companies get involved through mentoring to strengthen this experience.
Finally, as recruiters, you create the first touchpoint with talents and identify those who share the values ​​and culture of the company by immersing them in the heart of your organization.
And when the innovation program does not lead to a job? The research work carried out by Arnaud Banoun and his research colleagues has shown that the rate of positive opinions toward the company remains high. Even opinions of young graduates who have not been selected after participation.
Efficiency ⭐⭐⭐
More revealing than the CV, these programs make it possible to measure the real abilities of candidates and their soft skills and motivation. The duration of the competitions adapts to the problem statements, the desired targets, and the organizer itself, and can thus range from a few weeks to several months.
When to use it?
Either throughout the year, or 3 to 4 times a year at crucial periods (between the start of the academic year until May/June).
Target audiences
All profiles and particularly students, recent graduates, and the tech community.
The Serious game
Employer brand ⭐⭐⭐
The serious game consists, through role-playing games, in simulating real situations that the candidate could encounter. On the candidate's side, the serious game allows them to immerse themselves in the company's environment. From the company's point of view, this method allows it to attract many young graduates and it can better detect whether they're a good fit.
Fortune 500 companies and management firms encourage this type of recruitment. Candidates see gamification as personal stimulation around a professional issue. Thales, for example, organizes Moonshield. This sci-fi game is an exercise in online management and strategy that targets young engineers. It requires precise knowledge of science. Concretely, the player manages a military base on the moon where the technologies of Thales must help them to counter an attack of meteorites on the Earth. In the end, a general classification regroups the registered players. The best performers are then invited to an interview with an HR manager.
Efficiency ⭐⭐⭐
Analysis, synthesis, observation, listening, teamwork, or adaptation are all qualities that can be revealed during a serious game. The effectiveness of this recruitment method is verified to assess key soft skills while attracting young graduates.
When to use it?
After the first round of candidate filtering among the profiles received.
Target audiences
Mainly young graduates, the tech communities.
Mobile uses
Employer brand ⭐⭐
The world's population spends an average of 6h54 on the internet every day, including 3h39 from a mobile phone according to the We are Social and Hootsuite 2021 study.
91% of the world's population owns a smartphone and 60% of career site traffic comes from mobile. To promote an agile and connected culture, it is therefore better to optimize your career site and opt for contacts by SMS or instant messaging. This option is becoming common in ATS.
Efficiency ⭐⭐⭐
SMS and instant messaging have the advantage of real immediacy. The choice of channel will be greatly conditioned by the private use of the country where the recruitment takes place: in Spain, WhatsApp has superseded the expensive SMS for a long time, for example. Recruiters as well as talents can communicate easily to make appointments, exchange documents and ask questions. You can quickly develop your candidate selection process and automate certain mailings.
When to use it?
During the recruitment process until onboarding. Imagine how happy your talent will be to receive a reminder message the day before their onboarding, summarizing the program of their first day and practical information!
Target audiences
Any profile.
Social networks
Employer brand ⭐⭐⭐
Social networks have become an essential tool for employer visibility, thus becoming part of the recruitment process. The advantage? Each target profile has its own network. If you are looking for an executive profile with at least 7 to 10 years of experience then Linkedin will be your network of choice. Looking for your future employees by offering them an internship instead? Quickly study the opportunities of TikTok. As the latest favorite social media platform for 15-25 year olds, the short video network has even launched its recruitment platform in the USA. In France, the National Police or retailer Super U have used it to build very effective targeted recruitment campaigns.
With the ambition to recruit 16,000 young people each year, the French Army is everywhere! The institution has created and posted several sponsored videos in order to attract candidates and let them know about the different jobs offered on different networks: Instagram, Facebook, TikTok….
Thanks to short content, social networks have demonstrated their ability to build and nurture a pool of candidates ready to join you.
Efficiency ⭐
Currently, despite 45% of 25-44 year olds using social networks for work, the effectiveness of social networks for recruiting remains mixed. Headhunters certainly use Linkedin for an individual and personalized approach. However, they are aimed at specific profiles. And while Linkedin offers the possibility to connect its ATS to publish its job offers and collect candidate responses, the quality of the applications is sometimes disappointing. As for other social networks, few allow candidates to apply directly.
Social networks are very good communication channels but must be supplemented by other actions to allow effective recruitment in volume.
When to use it?
Throughout the year to create a stream of applicants contributing to your overall pipeline of candidates.
Target audiences
Everyone has their favorite network:
Instagram, TikTok, and Snapchat for students and recent graduates.
43.3% of the Instagram population is over 12 years old
Twitch: for 15-30-year-olds with a strong appetite for tech.
Facebook: for 18-34-year-olds (yes! the average age of the network has increased)
Linkedin: talent over 25 years old
Forums and fairs
Employer brand ⭐
Being present at a recruitment fair historically remains an excellent way to be seen and create a connection in real life. However, it will not systematically change the opinion of students about your company. This is why the results remain mixed for employer brands. In short, the 'channel' remains a good tool if you are already well-known by your target audiences, otherwise it will be better to combine it with other actions.
Efficiency ⭐
Fairs and forums are indisputable opportunities to meet students and recent graduates. In any case, this is what we hope for each time. However, the experiences are more contrasted. In addition to the cost of these events, organizing their presence is often time-consuming and the time available to discuss with students is ultimately quite limited. A good practice is to offer them to make an appointment beforehand. This allows you to efficiently structure your schedule, mobilize internal resources and calculate the profitability of the operation more precisely. What will remain are a few hundred collected CVs, which will then have to be analyzed.
When to use it?
Between May and June and during the last quarter of the year.
Target audiences
Students and recent graduates. Also possible: regional job forums to recruit more varied profiles locally.
Chatbots
Employer brand
Recruiting talent is first and foremost a conversation between individuals. Chatbots can help assess skills according to a scoring model designed according to your requirements. This tool is also useful when you recruit several identical profiles. However, the appreciation of and commitment by candidates that are acquired through this channel should be questioned. The chatbot is incapable of creating a sense of personal connection. For your employer brand, the chatbot can even be counterproductive if the conversational agent is very limited in its programming of exchanges.
Efficiency ⭐
Designed to deliver a memorable candidate experience, chatbots have invaded HR functions for ten years, particularly to help recruit talent. Above all, it's a useful tool for saving time for recruiters. These solutions provide the first level of information. They can, for example, be reactive to practical questions such as notice periods, availability for a first interview, details of the recruitment process, etc. But they will not be able to respond to complex cases.
When to use it?
At the very beginning of the recruitment process to thank candidates for the submission of an application, or to ask organizational questions such as the notice, the availability of a candidate… even coupled with a binary dynamic filter to ask closed questions and proceed to pre-selection of candidates.
Target audiences
Any profile.
Recruitment methods complement each other to create an effective recruiting engine.
A strong employer brand will attract candidates effortlessly thanks to proven notoriety. But it must always be complemented by proactive actions to "acquire" new candidates.
Creating an effective recruitment engine starts with clearly outlining your target audience. Take millennials, characterized by strong expectations in terms of an agile organization, societal commitment, and placing a lot of importance on the recommendation of their peers. They will be more attracted by a modern recruitment model allowing for full potential to be expressed, beyond more than just a resume.
We must also think of the "hiring group". Often the interns will influence the choice of recruits and who must be given accessible tools to facilitate the selection and evaluation of candidates.
The new world of work makes 2022 a key year to attract the best talent.
From now on, recruiting leans more towards concrete situations, gamification, and also towards more precise management and measurement of its RoI.
There's still time to take on this challenge and get your recruitment engine going.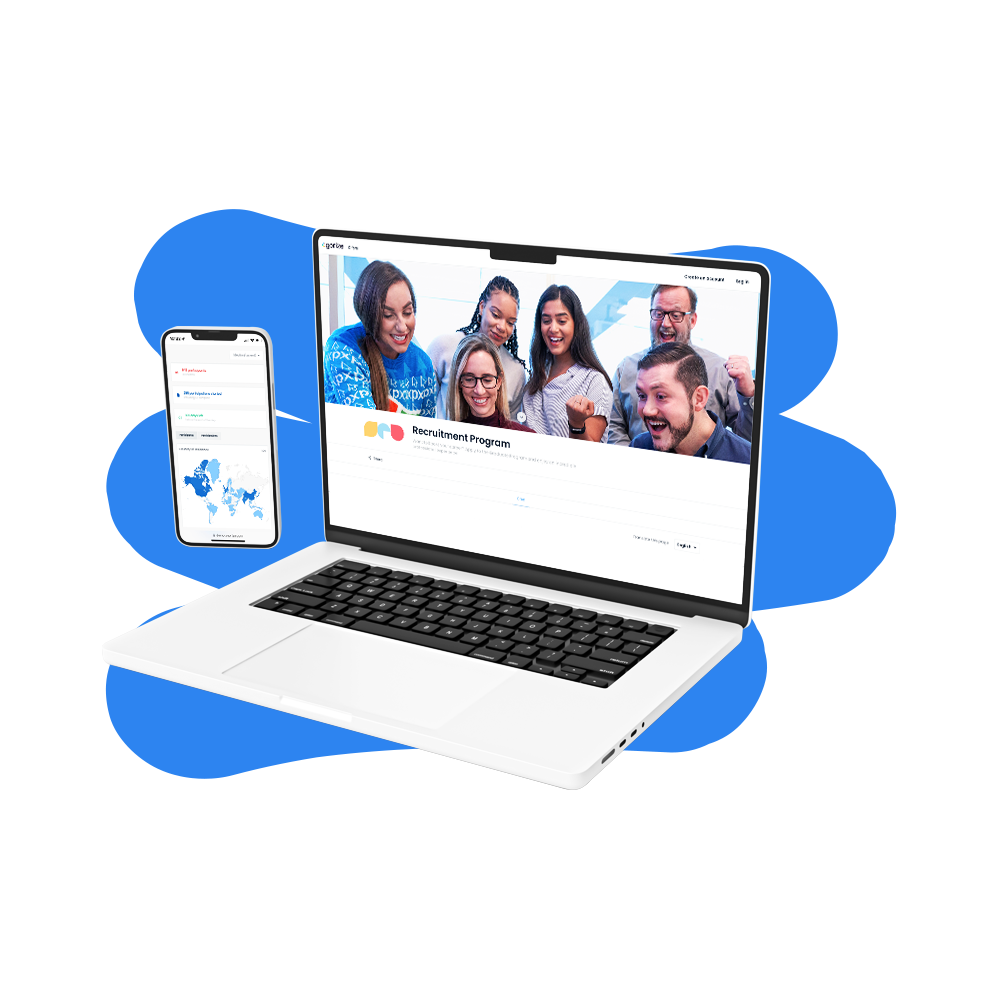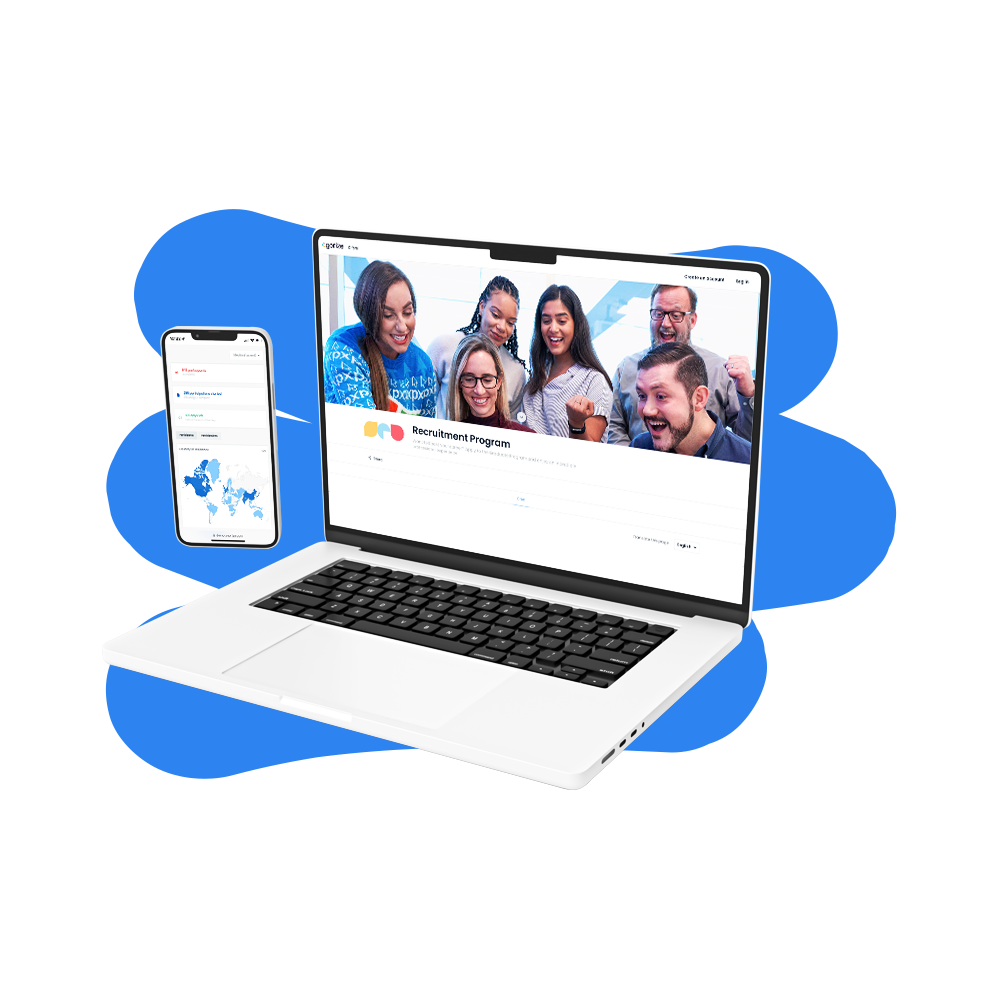 Launch your recruitment program
Your all-in-one talent acquisition solution
to scout, engage & assess the best talent.