May 2023, Paris – Europe's number one startups and innovation leaders event VivaTech is gearing up for its 7th edition in Paris, in partnership with Agorize. This partnership helps large companies find startups around the world to accelerate their transformation by connecting them. The conference makes innovation come to life by hosting 24 new startup competitions in 2023, with partners like LVMH, Orange, Huawei, Audi, PwC, and KPMG.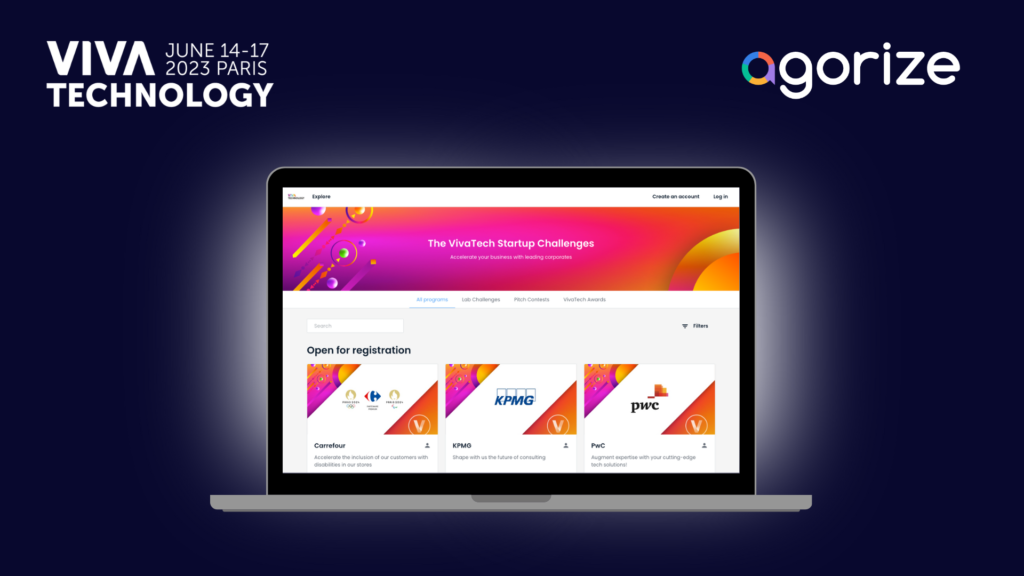 Where business meets innovation
By the time the live conference takes place on June 14-17 in Paris, hundreds of innovators from corporates, startups and investment groups will have already pitched, mentored and judged the latest innovations. These developments affect all sectors and all uses: FoodTech, Future Societies, Cybersecurity, AI, Web3 and Energy&ClimateTech.
But how many solutions have yet to be revealed?
That's why a program of multiple innovation competitions dedicated to startups is organized every year alongside the event, enabling innovative companies to compete. They create opportunities for growth and collaboration with major groups, and of course maximum exposure at this annual event.
The VivaTech team wants to give its ecosystem a place that not only talks about the latest developments in innovation, but makes them come to life as well. VivaTech has teamed up with innovation management platform Agorize to launch simultaneously several Innovation Challenges for its corporate partners wanting to scout startups worldwide .
Christophe Pingard, CEO at Agorize, is enthusiastic about it:
"Over the last 6 years of partnership with VivaTech, we've only seen the need for in-depth innovation programs at conferences grow. It's clear that the time is now for companies to engage their ecosystems and forge new alliances, and such events are the perfect place to do it."
VivaTech is the world's rendez-vous for startups and leaders to accelerate innovation.
Viva Technology founders still believe in the power of technology to transform business and society. Their 4-day annual event has become, in only 6 years, the biggest gateway in Europe for innovation actors worldwide (with 91,000 visitors and 300,000 online attendees in 2022). VivaTech was founded by leading communication company Publicis Groupe and major French business newspaper Les Echos.
Agorize offers its clients innovation management software to identify, assess and develop ideas and talent to accelerate its transformation. Agorize was founded in 2011 and has since then deployed more than 1.000 platforms for 300+ enterprise clients, including L'Oréal Bayer, Total Energies, Sanofi, Hitachi and conferences like VivaTech, Singapore Week of Innovation and Technology (SWITCH), the Paris Motor Show and Eurosatory.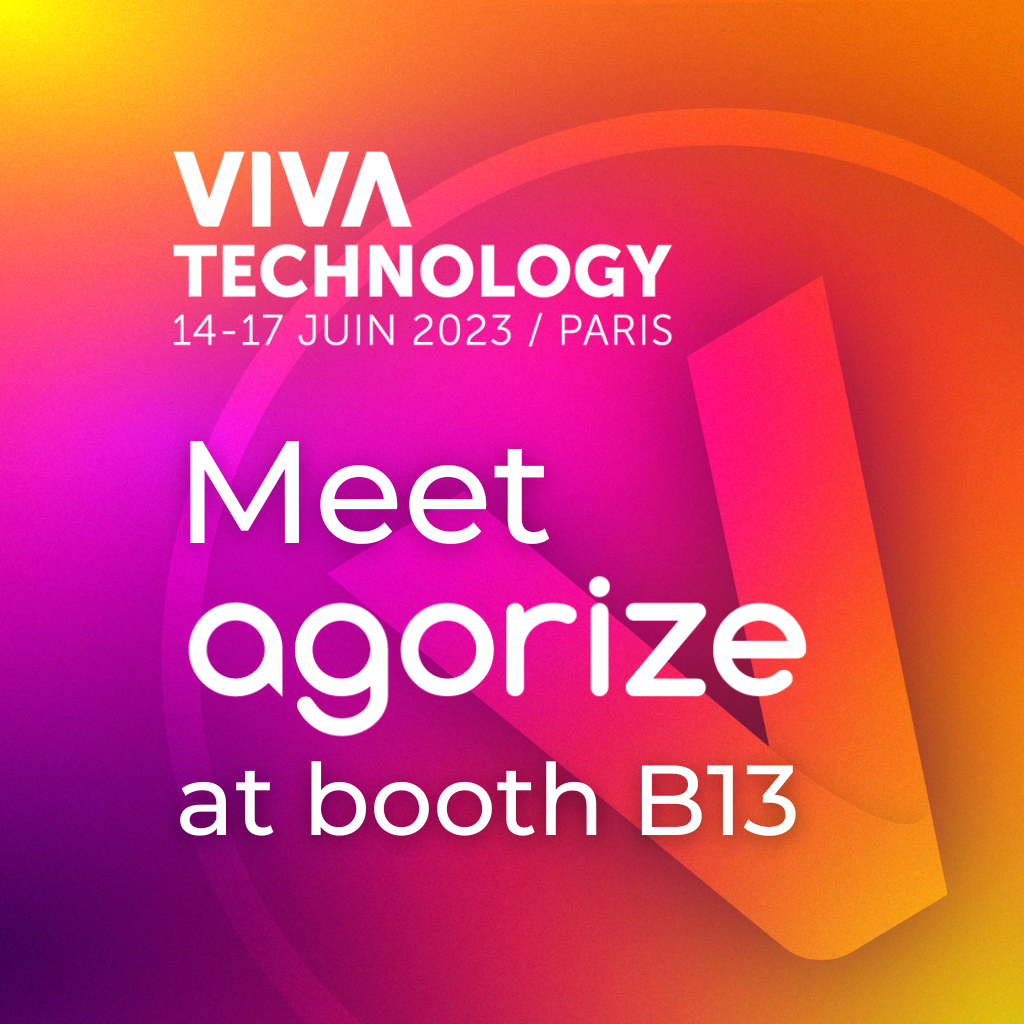 ---
About Agorize
Agorize team is proud to have been trusted by Viva Technology to operate the Startups scouting since 2017.
Agorize is a technology company that helps organizations in their transformation projects.
Agorize publishes an innovation management platform connected to a unique community of 5 million innovators and supported by a team of experts.
Founded in 2011, Agorize helps global enterprise companies accelerate the innovation process from concept to full-scale implementation. Agorize's 300 clients uncover value-creating ideas and talent using the most comprehensive innovation management SaaS platform.
Agorize Press Contact
Alexandre Barthel,
Agorize Marketing Director
alexandre.barthel@agorize.com