Capturing consumers' taste buds is definitely not easy – preferences and palates change over time and diversify across regions. Nevertheless, it is apparent that in recent years, people are less reliant on three square meals per day. Not only is there a higher demand for health nourishment, consumers are also nostalgic for traditional flavours and textures that offer them emotional comfort and satisfaction. These contribute to a growing market of new snack products backed by extensive market research and innovative technologies. Hence, there are increasingly more exciting career opportunities for food science graduates and students or any foodie innovators like yourself to be part of the game.
Read more: Snacking 2.0: Innovating the future of snacks
Leveraging technologies in re-inventing snacks
Creating the perfect snack isn't easy. From concept building and development to prototyping, packaging, marketing, and distribution, snack creators have to develop efficient and consistent production processes – often through the use of emerging technologies. For instance, some F&B companies are leveraging machine learning and natural language processing (NLP) to acquire insights on budding food trends from social media, reducing time invested in market research and R&D. Some tap into AI, such as Firmenich, that uses the technology to search their raw materials database and produce the most winning flavor combinations, while abiding by the framework of regulatory restrictions and guidelines.
Reshaping food trends by F&B giants
Previous
Next
In spite of the economic impact brought on by COVID-19, F&B giants are still investing millions into R&D to find the next big hit. Go to any grocery store, and you can see the number of snack products you are surrounded by. Behind this growing phenomenon, lies the hard work of key actors like food scientists and product developers, who are given the important task to create food products that can both satisfy market needs and rake in profits. From research to production pilot, they are responsible for coming up with the next best-selling snack.
Read more: My R&D internship at Agorize
Why is Food Science important?
Food scientists have to learn about microbiology to create safe foods and understand the chemistry and interaction between food and packaging to control their lifetime on shelves. As the food industry is constantly driven by new trends, food scientists also have to develop an understanding of consumer insights to come out with new innovative products that meet the needs of consumers.
For example, Mondelēz International, one of the leading F&B snack companies in the world, has been investing in a global network of technical centers to support its innovation processes. The centers' house more than 2,400 scientists, chemists, and engineers working in their R&D process of snack invention. One of their classic products, Oreo, is constantly re-invented with exciting new flavors such as jelly donuts, apple pie, carrot cake, and watermelon, and even abstract concepts like love. The increase in vegan and health-conscious customers also presents food scientists with opportunities to explore new plant-based ingredients in the development of their snack products. Uncle Saba's poppadoms are perfect examples – made of lentils and high in protein and fiber, they are the perfect combination for a vegan and gluten-free diet.
Read more: Unlock students' potentials in business challenges | Interview with Stargazers Consulting Founder
Show us what you've got with Asia's Great Snack Challenge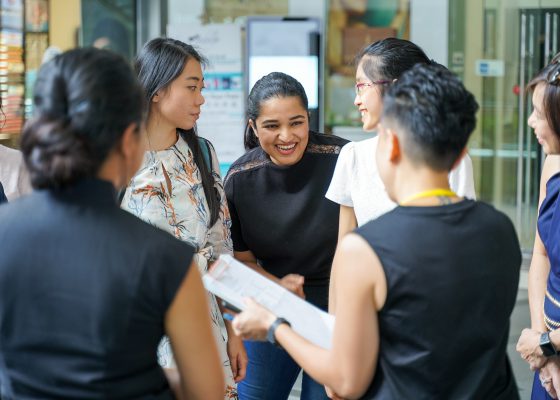 If you are a food science student or graduate, or simply a snack enthusiast who aspires to create the next best-selling snack product. Asia's Great Snack Challenge 2021 is the opportunity for you to see your idea come to life and put your theory into practice! Stand a chance of winning cash prizes of up to S$10,000, mentorship and collaboration opportunities with corporate partners, admission to the incubation program by Singapore Polytechnic's Food Innovation & Resource Centre (FIRC) worth S$15,000 for all of the finalists, and opportunity to retail your packaged snack solution at Food Folks@Lau Pa Sat and Redmart.
Submission requirements
Register below and complete the questions in your participation form, in English only. You will also be required to submit a photo of your snack and a 10-slide PDF proposal (a template will be made available on your participation space), including:
Details on the target consumer
Describe the taste and unique qualities of the product
Demonstrate that the product is new to market or a variant on an existing product
Considerations for mass production
Key ingredients required, a brief description of the method of production
Sign up by 26 July 2021 if you have a snack idea!