NEC is a multinational IT and electronics group and market-leader in delivering technology and digital solutions. In 2022, they used Agorize to organize the NEC Innovation Challenge to create significant joint businesses with promising startups worldwide.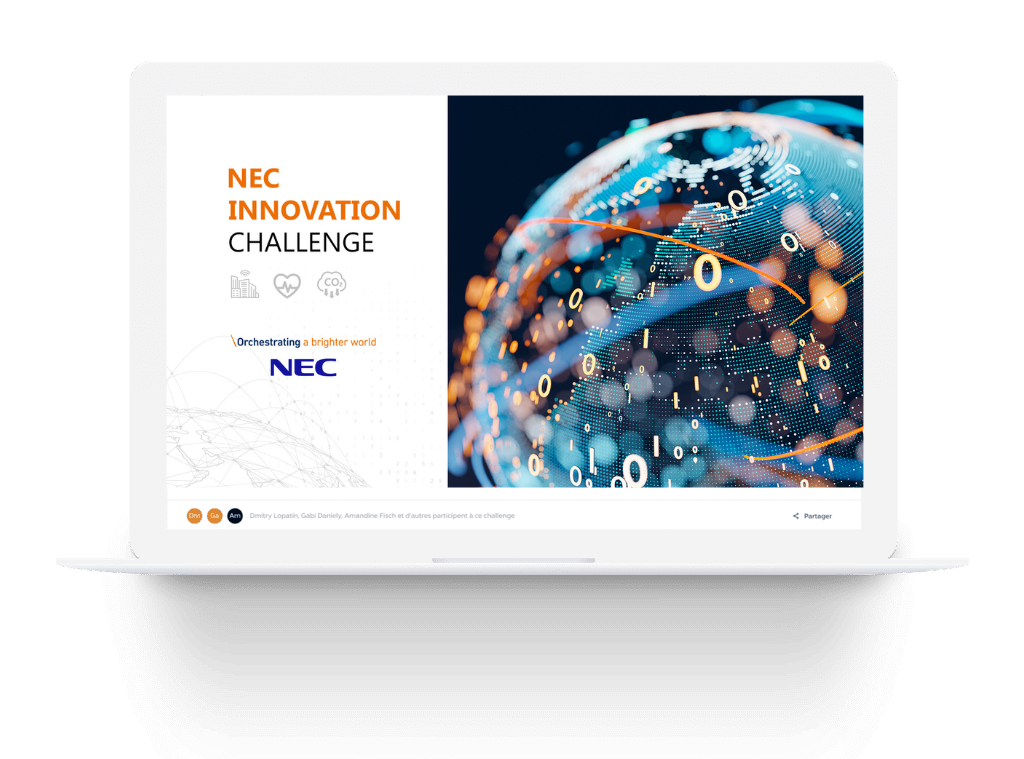 Transcend the boundaries of established concepts
NEC, one of the world's leading technology and digital solutions providers, needs to create new businesses to continue bringing value to society.
99% of innovation leaders explicitly include innovation among their strategic objectives. NEC aims to create valuable businesses by forming new combinations of diverse knowledge that transcend the boundaries of established concepts.
So, what does it take for a leading organization to identify partners to co-create with?
With Agorize's innovation management platform connected to a unique global community, NEC organized an innovation challenge for startups, calling for startups that can support its objectives in various business areas. 
 NEC's objective Identify and assess startups to actively collaborate with and create next-generation innovations.
How to create new value by co-creating solutions with startups
For NEC, innovation is about business development where customer segments and value propositions are unknown, and where the development of new businesses is difficult for a single organization to undertake alone.
With Agorize's platform connected to a global community of innovators, NEC organized its innovation competition to engage startups and develop new businesses.
Startups submitted solutions in the following categories: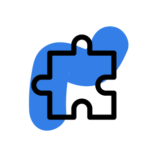 Interconnect the virtual world and the real world with solutions in these domains: 
Metaverse cities 
Metaverse smart work 
Virtual avatars 

Create software-based carbon neutrality solutions using AI and ICTs in these areas: 
Smart manufacturing
Smart transport and logistics
Smart agriculture

Healthcare & Life Sciences
Develop 'Solutions for Society' in these healthcare domains: 
AI for personalized medicine and vision

Hospital management

Security and privacy
Computational models
Accelerate the innovation process, from scouting to implementation
To address NEC's team's needs for a solution to accelerate co-creation, Agorize has deployed its innovation software to identify and evaluate startups and propose ideas efficiently.
The platform integrates collaborative tools and advanced features, guiding both organizers and participants through the innovation funnel. 
NEC's team was able to review each submission and move them to the next phase, with the real-time dashboards providing important program statistics.
Startup teams could easily submit their solutions and deliverables within the platform and efficiently communicated with organizers through the in-app chat. 
324 applications from 66 countries results in 4 collaborative projects with winning startups
The interest in NEC Innovation Challenge, which was their inaugural challenge, was high. They received 324 applications from 66 countries. 
After screening and the final event, four collaborative projects were ultimately formed between NEC, its partner companies and the winning startups. It illustrates how an engaged ecosystem of companies forms the foundation of valuable new business development. 

South-Korean startup Deepbrain AI and NEC have started discussions on NEC's Metaverse business and PoC execution. Japan's largest advertising company and partner company Dentsu Inc. is providing them with branding support.

French startup Energiency is receiving hands-on support with the business, technology, intellectual property and funding for service deployment in Japan. Their support is offered through the BIRD initiative, an operational partner of the program.

UK startup WeWALK is receiving business growth support in a venture studio program with advanced technology, funding and experts. WeWALK was chosen for the program after technology matchmaking between NEC X and NEC researchers. 

German startup Threedy has begun discussions on potential investment with NEC Orchestrating Future Fund (NOFF). NOFF is an ecosystem-based CVC fund with a total size of US$150 million aiming to drive the ecosystems required to create social value through collaboration.
Using Agorize's platform to manage innovation empowers companies to forge global partnerships.
Accelerate innovation like NEC, with a startup competition.