As anticipation builds for the upcoming Singapore Week of Innovation and Technology (SWITCH) 2023, the Global-Asia innovation ecosystem is gearing up for an extraordinary event that unites global leaders, accelerators, investors, startups, and innovators. 

The Agorize team will be present at SWITCH as well. As the organizer of the deep-tech startup competition SLINGSHOT, as a speaker at on-stage panels, and as host of our booth that offers opportunities to dive deeper into the world of innovation management. We look forward to meeting those that (want to) leverage the power of innovation and its ecosystems. Both to exchange insights and forge new partnerships. 

Like all previous years, SWITCH offers attendees an unparalleled opportunity to connect, collaborate, and ignite innovation. In this article, we explain what SWITCH is and why it's the go-to place to experience the power of innovation. 
What is Singapore Week of Innovation and Technology (SWITCH)?
The Singapore Week of Innovation and Technology (SWITCH) is an annual technology and innovation conference held in Singapore. Organized by Enterprise Singapore, SWITCH serves as a global platform for fostering collaboration, knowledge exchange, and partnership building within the innovation and technology space. It brings together a diverse community of entrepreneurs, investors, researchers, and policymakers from around the world.

At SWITCH, attendees can expect a rich array of opportunities, including industry conferences, exhibitions, live startup competitions, and networking sessions. The event features the well-known SLINGSHOT deep-tech startup competition. The innovation competition provides startups with unparalleled opportunities for global visibility and access to investors. With a focus on driving progress and sparking new ideas, SWITCH has become a catalyst for propelling Singapore and the world toward a brighter, innovative future.
This year, SWITCH takes place on 31 October until 2 November at Sands Expo & Convention Centre.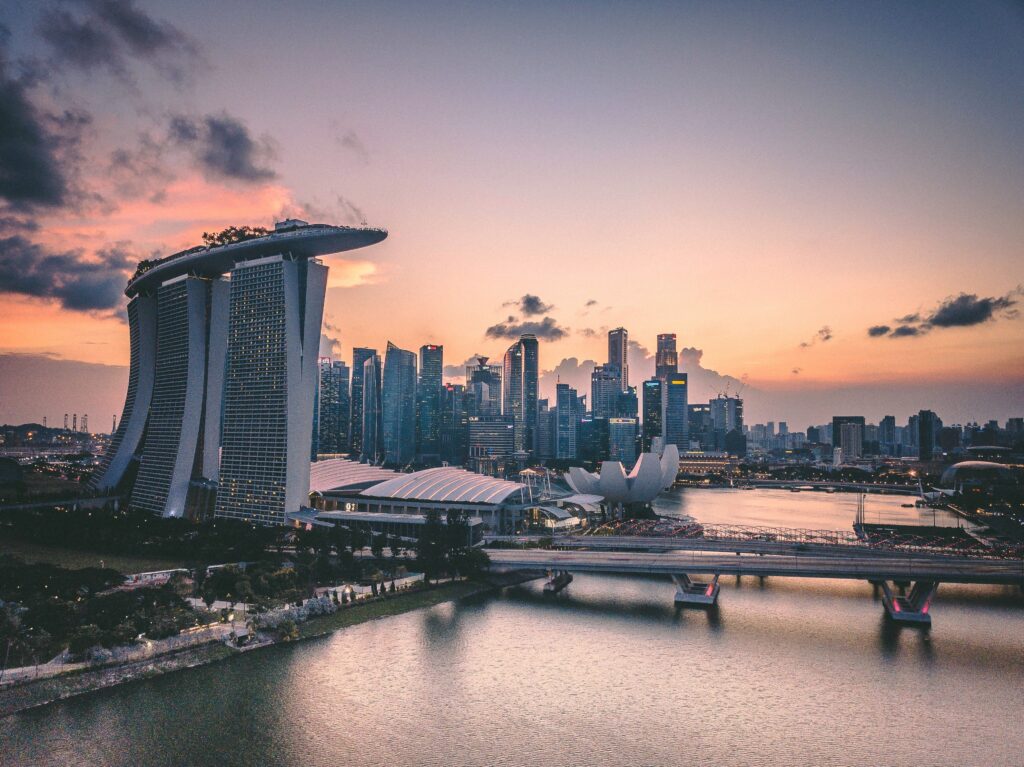 What to expect at Singapore Week of Innovation and Technology 2023
Whether you're still considering if you'll attend, you're a first-time visitor or you're at SWITCH every year, we've highlighted what to expect at SWITCH so you can make the most of this week-long event. 
Network with a global innovation community
SWITCH presents an extraordinary opportunity for innovators and leaders to immerse themselves in a thriving global innovation community.
The event fosters an open exchange of ideas and knowledge, creating an environment where meaningful collaboration flourishes. Its interdisciplinary approach, covering industries from healthcare to sustainability, encourages dialogue and the exchange of ideas. It pushes attendees to explore uncharted territories in innovation. Thus, participants have the unique chance to network, connect, and engage with like-minded individuals from various industries and markets, igniting fresh perspectives and sparking groundbreaking partnerships.
Whether it's networking with fellow executives, founders, or directors from prominent global markets or exchanging insights with tech pioneers and industry disruptors, SWITCH offers a space for nurturing cross-border connections and expanding horizons.
Witness SLINGSHOT and meet deep-tech startups
Annual deep-tech startup competition SLINGSHOT takes center stage at SWITCH. Throughout the competition, pioneering startups showcase cutting-edge technologies and solutions that have the potential to reshape industries and drive future advancements. The final pitching rounds and award ceremony at SWITCH is an exciting event. Startups compete for valuable grand prizes, propelling them toward global recognition and opportunities for growth.

The final event of SLINGSHOT is more than a competition. It's an occasion that attracts many in the startup ecosystem. For example, a large group of industry experts will attend. They are judges and mentors across competition categories and will assess the startups in their respective domains:
transformative digital technologies
health and biomedical
manufacturing, trade and connectivity, environment
energy and green technologies
consumer media, goods and services.
Agorize provides the innovation management platform, a community of innovators, and a team of experts to run SLINGSHOT every year. Therefore, we will naturally be at SWITCH to witness and celebrate the conclusion of the program. We welcome everyone to join us as startups compete to win over S$1.2 million in prizes.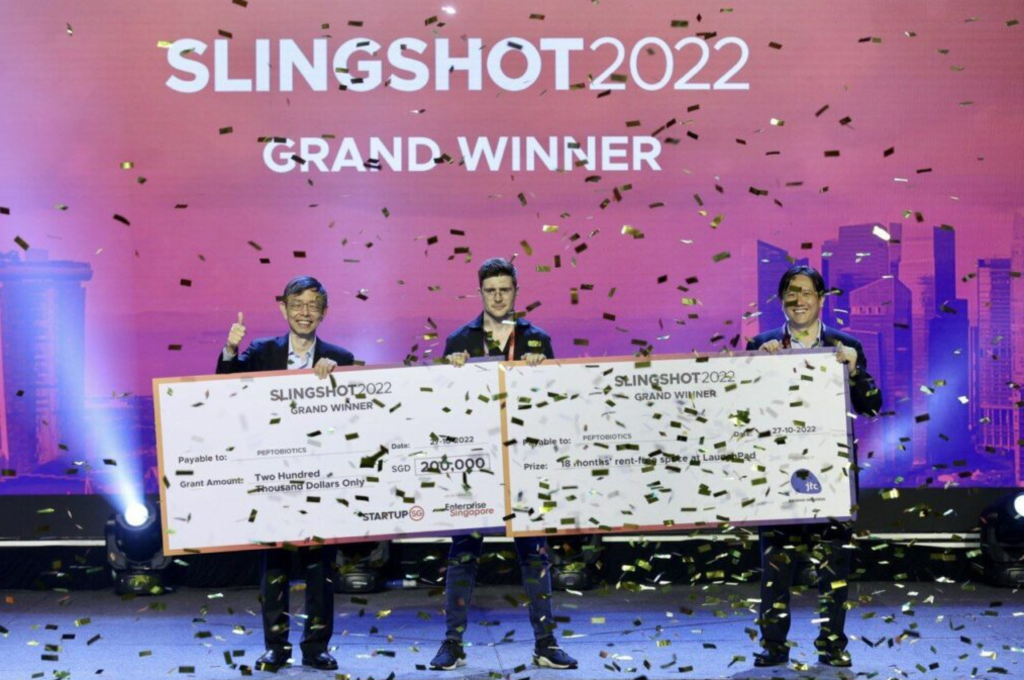 Learn about international ecosystems at SWITCH Global
SWITCH Global is a series of international events organized in partnership with various countries and regions. This collaborative approach aims to foster global connections and cross-border innovation. For example, through SWITCH Global, attendees gain insights into the unique challenges and opportunities faced by different innovation ecosystems around the world. As a result, these shared learnings fuel a deeper understanding of the global innovation landscape, inspiring new perspectives and solutions.
Deep dive into innovation at SWITCH Beyond
With a focus on exploring new frontiers, SWITCH Beyond delves into emerging technologies and their transformative potential. Attendees can expect engaging discussions on various topics, such as Healthcare and Smart Cities, as well as the CTO CIO CSO Tech x Sustainability Forum. Consequently, SWITCH Beyond enables attendees to grasp the evolving technological landscape and its impact on various industries, paving the way for innovative strategies and business models.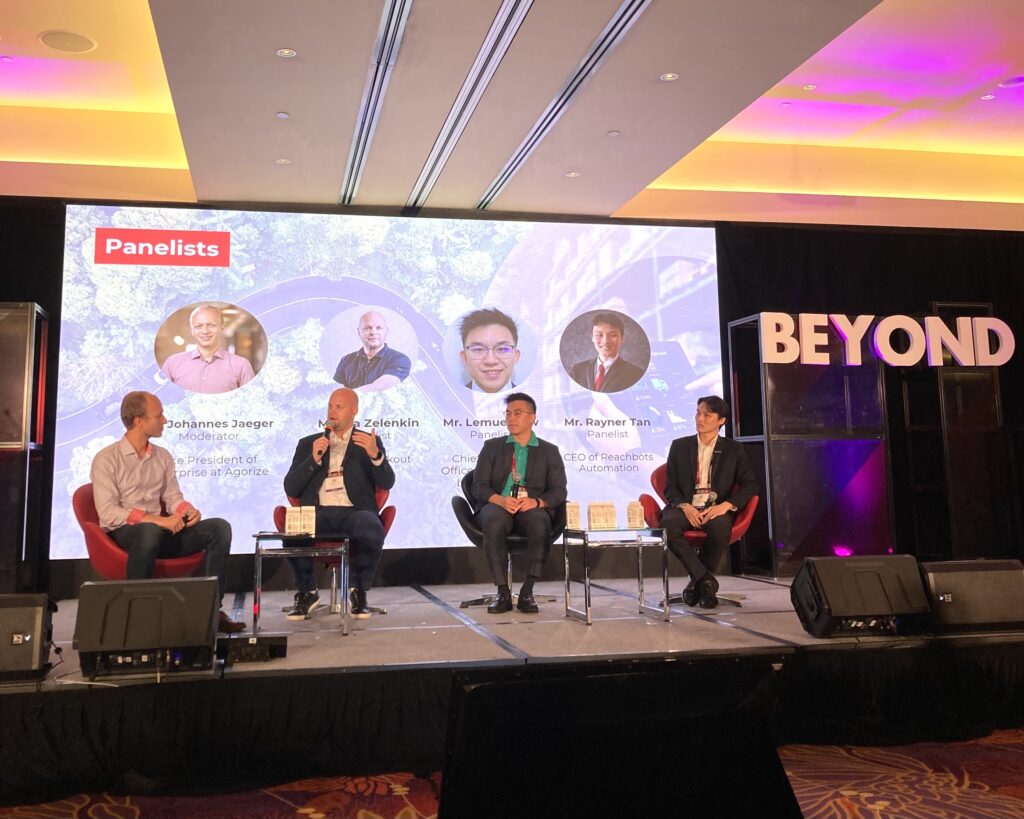 Discover the technology behind SLINGSHOT and other leading competitions
Agorize is the organizer of SLINGSHOT and many other leading innovation competitions organized today. In short, Agorize is an innovation management platform connected to a community of innovators and a team of experts that allows you to connect to any community of innovators to collect, assess and implement their ideas.

At SWITCH, we'll offer attendees a unique opportunity to explore our innovation management platform. However, we're ditching ordinary demos. Instead, the Agorize booth will be the place where you launch your very own innovation platform (for free). And why would you do that? Once you've launched your platform, you'll be able to easily connect to innovators in your community (employees, vendors, startups, students). Then, identify and assess their ideas, and implement the ones you like, just like Enterprise Singapore is doing with SLINGSHOT.
Singapore Week of Innovation and Technology 2022
SWITCH 2022 was held at Resorts World Convention Centre in October 2022 and witnessed an impressive gathering of over 9,000 attendees, including C-Suite executives, founders, and directors hailing from prominent global markets such as the United States, Japan, and Germany. Furthermore, the 2022 edition of SLINGSHOT saw startups from 153 countries participate, with the Top 50 coming from 16 countries across 4 key regions. The startups covered 5 important domains and were each in their own stage of development from early-stage to growth-stage. All in all, the foundations of many valuable innovation partnerships of today were formed or accelerated at SWITCH 2022, which inspires and energizes everyone for what's to come this year.
Conclusion
With SLINGHOT already in full swing and SWITCH approaching fast, we look forward to celebrating and enriching the Global-Asia innovation ecosystem with our community. It will be a place where you can expand your horizons, dive deeper into niche topics, build new relationships, and get hands-on experience with the latest tech. Thus, no matter how you spend your time, the value of collective intelligence will surely be experienced at SWITCH.

Can't make it this year? Then, there are plenty of things happening around SWITCH and SLINGHOT in 2024. Reach out to our team to learn more.