Huawei Cloud Spark Hackathon
Huawei has been working with Agorize on its innovator engagement for the last couple of years. What started as a strong local partnership, has grown into a global collaboration to engage and empower innovators. Dive into the details of their latest innovation success story.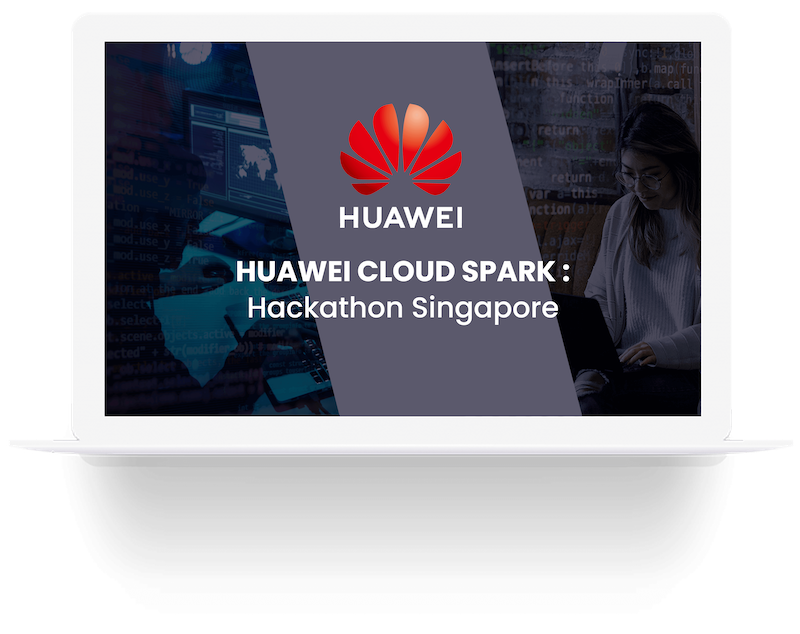 Global tech giant Huawei is on a mission to engage innovators globally. To achieve this, they worked with Agorize to launch various innovation programs that cover multiple disciplines, innovator audiences and continents.
The results speak for themselves. Hundreds of innovative ideas by startups and early talent from top universities were crowdsourced and developed and the Huawei Spark programs have even received a Technology Excellence Award from Singapore Business Review.
One of these successful initiatives was the Huawei Cloud Spark Hackathon, an innovation challenge attended by nearly 500 students from Singapore's top universities.
Educating and engaging early talent
Huawei Cloud offers cloud services that are used globally. With the help of Agorize, they wanted to educate early talent and strengthen their employer brand through the Huawei Cloud Spark Hackathon. To achieve this, three clear objectives were formulated:
Engage and educate early talent on how to use its cloud services to solve problems in health, banking, and sustainability.
Foster the use of GaussDB database service for MySQL.
Crowdsource innovative solutions leveraging cloud services and technology.
November 2021 
Application round
Hackathon opened to teams from local schools and top universities like NUS and NTU
January 2022
Shortlist round
Top 25 teams continue in the program
February 2022
Training
Participants were invited to a five-day Cloud Service Certification program
March 2022 
Shortlist round
Top 10 teams selected to pitch
April 2022
Final pitch event
in front of jury panel at Singapore's Resorts World
Agorize is an end-to-end innovation management platform backed by a team of experts and community of 5 million innovators. This means we provided Huawei with the software, guidance and talent needed to make their hackathon a success. In this case, these five pillars were the foundation of Agorize's solution for Huawei:

Custom-built hackathon platform to promote the challenge

Crowdsourcing of early talent in Singapore from our community of innovative students and partner universities

Extensive back-end platform features to assess teams and proposals efficiently with different team members

Webinar and mentoring through the Agorize platform to help teams develop their solutions

Arranging the final pitch event to provide participants with a great closing event
450 participants made up 190 teams that participated in the Huawei Cloud Spark Hackathon. They pitched solutions in fields like health tech, sustainability and banking.
Many of the participating students came from the University of Singapore and Nanyang Technological University.
These teams were trained through the HCIA Cloud Service Certification program and coached by experts that enriched their knowledge. Winners received over US$40,000 in prizes and job opportunities.

"Start-ups often struggle because of the shortage of developer talents. Huawei has a responsibility, as one of the largest tech companies in the world, to bridge this tech talent gap by providing opportunities to young aspiring entrepreneurs and developers. In our experience, exposure at an early stage benefits both students and startups. It connects startups to future hires, and students to potential mentors. It also helps kick start these young people's careers by helping build relationships between talent and companies. We have already seen the positive effects programs like the hackathon have on participants."
With the help of Huawei's expertise and knowledge, student teams developed solutions that tackle real-world issues. These are two concepts pitched by top performers: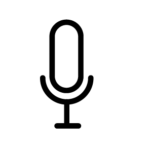 Deaftalk
This team from NUS School of Computing developed resources for Auditory Verbal Therapists that work with hearing-impaired children. They managed to build an app that combines the International Phonetic Alphabet, 3D pronunciation modeling and gamified tutorials.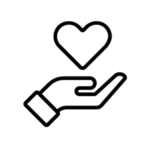 TeamNozema
TeamNozema built the app Elderberry to provide caregivers with a set of online resources to track, monitor, and customize healthcare for senior citizens. The app uses data to support predictive medicine.
Do you want to accelerate innovation like Huawei? Let's talk.