Agorize x Bayer: Webinar for HR and Innovation Leaders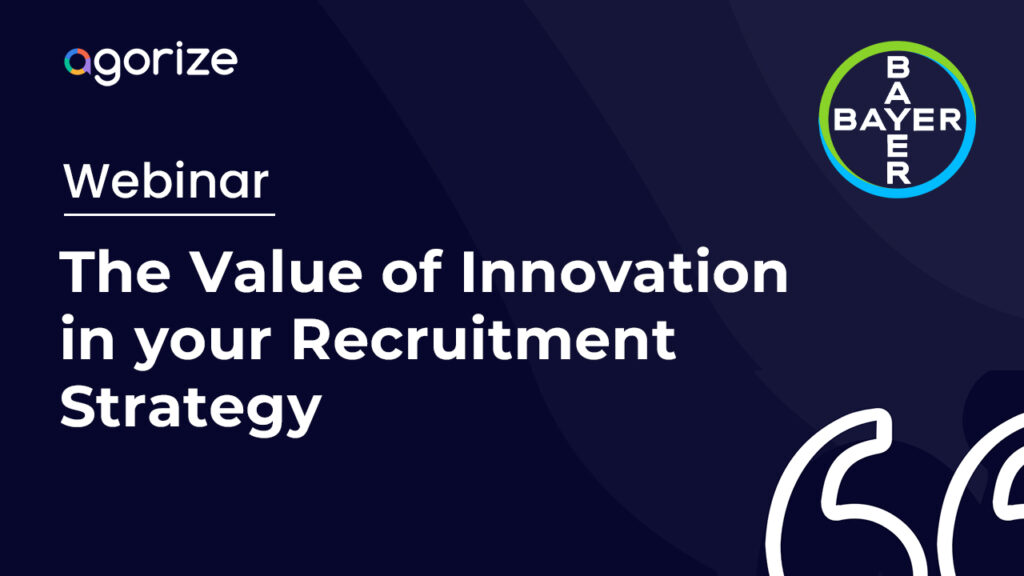 Do you want to know how Bayer attracts top talent through innovation? You are invited to attend our upcoming webinar and find out. Register now to get insights and real-life examples on this important topic.
What: Webinar on The Value of Innovation in your Recruitment Strategy with Bayer
Date: Thursday, October 6
Time: 09:00 – 09:45 CEST / 15:00 – 15:45 GMT+8
Fill out the form to register
Bayer, one of the world's leading pharmaceutical companies, needs to innovate to stay competitive. And that starts with identifying top talent. Like more than 60% of innovation and HR departments, Bayer's teams expect transformation to generate growth opportunities.
Bayer's Heiko Schomberg and Jens Krapohl know like no other that it takes an innovative approach to continuously stay ahead and future-proof in this competitive landscape. 
During this short but insightful session, they will share how Bayer successfully uses Agorize's innovation platform to attract some of the most wanted talent of this time: Data Scientists. After all, their competitors are not only those in pharmaceuticals and biotechnology. It includes all organizations that seek the talent they are looking for.  
Joining them is Agorize CEO Christophe Pingard, who will talk about how the Agorize platform is made to help global organizations like Bayer successfully innovate and recruit. 
Don't miss out and register for this webinar now by filling out the form.