Meet Agorize at
Viva Technology 2023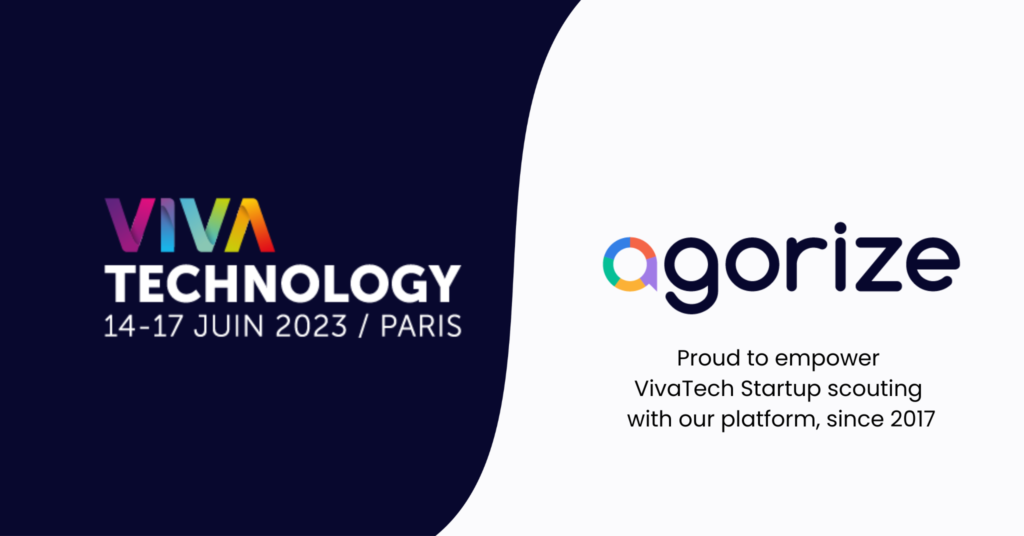 Viva Technology is the place where business meets innovation.
Every year VivaTech brings together industry leaders, startups, investors, and more.
We're proud that VivaTech and its corporate partners have once again chosen Agorize to scout startup and host innovation programs for companies like  LVMH, Audi, Carrefour and more. 
François Bitouzet, General Manager of VivaTech, explains:
"VivaTech is an international event, and together with our team we have designed this new 2023 edition to be even more instrumental for the future business of thousands of startups; more accelerating in the digital transformation of companies from all over the world; and more effective in sharing and developing tech solutions to address today's major challenges, whether environmental, societal or economic."
Agorize invites you to VivaTech
Meet the Agorize team at VivaTech to learn more about how our SaaS platform has already been the foundation for more than 1,000 innovation and ideation programs for leading companies around the world.
You can also see an innovation program that was powered by Agorize, live at VivaTech. Our long-term client L'Oréal will host its Brandstorm program final on June 16 at VivaTech stage 2. Come and join us!
Book an appointment with us so we can organize your visit to VivaTech 2023. Simply fill out the form.